Starting a startup is no joke especially in a country like India. India is known for its vast demographics. There are few risk-takers, who saw beyond. "As you sow so shall you reap" is a very popular saying which means your efforts will decide what you get in your life. The reason for these startup stories is that because these Entrepreneurs took the risk and made looked beyond that risk.
A startup is born when there is a problem. A problem that remained unsolved for years and no one ever saw the potential of solving it. What makes these startup entrepreneurs different is that they focused on solving the problem rather than cribbing about it. They took their idea and created a company out of it. When we look at the business history of India, there are only a few names that come to our mind. Since Independence, big players such as Tatas, Birlas, and Ambanis have ruled the market with mere domination. Now the times are changing, many new entrepreneurs are coming forward in huge numbers with their innovative ideas.
Growth of Startups in India
Indian Government took the initiative of Startup India aiming to promote and encourage the entrepreneurial spirit amongst youth. According to the new report from the National Association of software and services companies, India added over 1,300 startups, including 7 unicorns in 2019, making the country the third biggest startup ecosystem in the world behind China and the US. By 2025, the Indian start-up ecosystem has the potential to grow four times.
Here are 10 aspiring startup stories of the new changing India.
Indian Startup Stories
Flipkart
The story began in 2007, with a one-room apartment in Bangalore. Sachin Bansal and Binny Bansal started a store by selling books online. Later, it became a household name in India with its all-time rival Amazon.
Thanks to their amazing idea, it not only saved a lot of time but also changed the mindsets of many Indians towards startups. Prior to Flipkart, only a few companies managed to come this far in their journey. To break the conservative mindsets of Indian people, Flipkart was one of the few companies who first started Cash on delivery services that gave them a leg to stand on and after that, there was no looking back. Now, the times have changed, we prefer to buy online rather than going to a particular shop. This revolutionizing idea has changed the Indian customer experience forever.
As a startup company with ambitions in the eCommerce domain, we have to choose a category that could facilitate getting started quickly. — Sachin Bansal
Ola
Bhavish Aggarwal graduated from IIT Bombay in 2008. After working with Microsoft for a couple of years, he quit the job to start his own company (Ola). Fun fact about Bhavish is that he doesn't have a car of his own. It severs 250 plus cities across India, Australia, New Zealand, and the UK. Through its app, the company connects customers to drivers using a wide range of vehicles such as bikes, auto-rickshaws, metered taxis, and cabs.
Raising capital is not the toughest part. The toughest part is building a great team and making sure it's growing with the company. — Bhavish Aggarwal
Paytm
Paytm came as a savior, pre-demonetization only a few people knew about Paytm but after note banned, the value of Paytm increased. India moved towards a cashless economy.
For months people were using the Paytm app for the daily transaction which was not the case earlier. This made Paytm a household name even the small shop owners, the pan shop owners started using Paytm as a means of transaction. Founded in 2010 by Vijay Shekhar Sharma, it is now available in 11 different Indian languages and offers various online services such as mobile recharges, travel, movies, utility bill payment, and events booking as well as can be used in grocery stores, restaurants, fruits and vegetable shops, tolls, parking, and the list is never-ending.
There are two kinds of companies in the world: one is who builds and the second who buys. — Vijay Shekhar Sharma
Zomato
Deepinder Goyal and Pankaj Chaddah were working for Bain & Co in New Delhi and in their office they were standing in the long queue for the flash of the menu card. This frustration of standing in the line for a long time made them create Foodiebay (Zomato). It provides information, menus, and user-reviews of restaurants. Uber's acquisition was the biggest event that happened recently, when Zomato acquired its rival Uber Eats' on 21 January 2020.
The fundamental model of our business is that in mature markets we should make profits and they shouldn't need any more outside money to grow. — Deepinder Goyal
Oyo Rooms
When Ritesh Aggarwal was staying in New Delhi before, he started OyoRooms. He was thrown out of the rented place where he lived because he was unable to pay the rent. Later, with his sheer determination and hard work, he became one of India's youngest millionaires at the age of 21. Oyo Rooms is the world's third-largest and fastest-growing hospitality chain of leased and franchised hotels, homes, and living space.
The reality of a startup is you have failures very often. — Ritesh Aggarwal
Make My Trip
Deep Kalra, an alumnus of IIM-Ahmedabad founded Make My Trip. Founded in 2000, Make My Trip is an Indian online travel company. Initially, it was launched in the US market to provide to the overseas Indian Community for their US to India travel. Currently, headquartered in Gurugram, Haryana, the company started its operations in India in the year 2005. Make My Trip was soon listed in 2010 on NASDAQ after its initial public offering.
Lose Sleep on Creating value, not valuation. — Deep Kalra
redBus
The idea of redBus happened when Phanindra faced an inconvenience as he could not visit his family during the Diwali season in 2005. Soon, Phanindra, Sudhakar, and Charan who were working in reputed MNCs quit their respective companies to start a redBus.in, started in 2006. The company has grown remarkably over the span of a few years. The company has not only solved the common man's problem but also given them the leverage of booking bus ticking online.
A right mentor is one who has seen the lifecycle of the company. — Phanindra Same
FreeCharge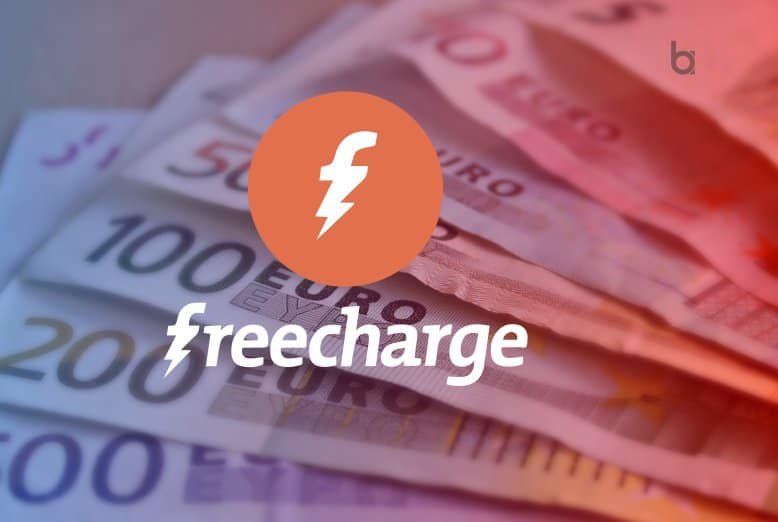 FreeCharge is an e-commerce website, Co-Founded by Kunal Shah and Sandeep Tandon in 2010. Since its arrival, it had made financial services easy such as payment of utility bills; mobile recharge, DTH, broadband and metro cards. It offered both retailers and customers' equal value back in the form of retailers' coupons allowing a win-win situation for both.
Ambition alone doesn't work. Missions do. — Kunal Shah
Pepperfry
Back in 2010, the idea of Pepperfry took birth at eBay India's New Year party when two of its employees, Ambareesh Murty and Ashish Shah started talking business. A year later, both quit their comfortable jobs at eBay and started their own. Pepperfry is the biggest furniture store in India. Prior to founding the company in 2011, Ambareesh Murty and Ashish Shah worked together on eBay. Soon, it grew and extended to more than 1000 cities in India. In Jan 2019, Pepperfry severed over 6 million customer orders.
I believe it is the duty of every start-up to scale. — Ambareesh Murty
Quikr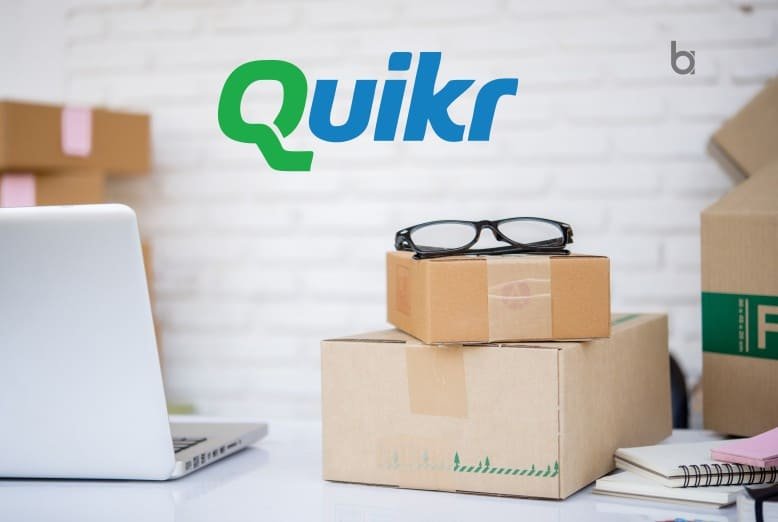 Pranay Chulet and Jiby Thomas co-founded Quikr in 2008. Headquartered in Bangalore, Quikr is an Indian classified advertising platform that has listings in over 900 cities in India. It categorized in mobile phones, cars, real estate, jobs, services, household goods, and education. For its excellence, the company has been awarded several times, in 2012; Quikr was recognized as one of India's hottest internet companies. Quikr was awarded the Best Classifieds website of the Year 2012 at the WAT Awards. In 2011, Quikr was presented with a 'Certificate Of Appreciation' from Harvard Business School in recognition of Quikr's support of the MBA Program.
Some of the best things in life are done in a pair of blue jeans and on a budget. — Pranay Chulet
Honorable Mentions:
Supam Maheshwari's FirstCry:
Started in 2010, Firstcry is an online retailer in baby products based in Pune.
Yashish Dahiya's Policybazaar:
Founded in 2008, Policybazaar provides the users with a digital platform – website and app – where they can compare financial services from major insurance companies.
Kavin Bharti Mittal's Hike:
Hike launched worldwide on 12-12-12 which is available in more than 100 countries.
Abhinay Choudhari's BigBasket:
BigBasket is the largest online grocery platform in India, founded by trio Abhinay Choudhari, Hari Menon, and Vipul Parekh.
VSS Mani's JustDial:
Mumbai-based Just Dial, founded in 1996 by VSS Mani. It is the biggest search engine for the local market.
Sanjay Sethi's ShopClues:
ShopClues was established in July 2011 in the famous Silicon Valley by Sanjay Sethi, Sandeep Aggarwal, and Radhika Aggarwal.
Albinder Dhindsa's Grofers:
Founded in 2013, is an Indian Online Grocery Delivery service.
Kunal Bahl's Snapdeal:
Started by Kunal Bahl and Rohit Bansal, Snapdeal is an Indian e-commerce company offering millions of products across India.
Amit Jain's CarDekho:
Launched in 2008, CarDekho.com is India's top car search venture helping users buy cars.
Also read: 8 Indian Women Scientists And Their Rocket Ambitions