Modern laptops are packed with features to help you customize your workflow and complete complex tasks professionally. In today's world, you can invest in laptops with batteries that last all day. There are also dual screens, high-definition cameras, and other features that transform how it feels to use your laptop.
The features you want for the best laptops are likely different from the next person. A gamer might value high CPU, GPU, RAM, and resolution. In contrast, a casual user may be looking for a specific feature, such as a foldable design, high battery capacity, or lightweight portability. Performance, portability, and aesthetics are three areas where laptop makers constantly seek innovations and improvements.
Let's look at the nine best laptops with the most features:
1. ASUS ROG Flow Z13
The ASUS ROG Flow Z13 is one of the unique gaming laptops available on the market. This laptop is notable for its detachable full-sized keyboard, a convenient feature that empowers comfortable typing. Additionally, the laptop uses up to the 13th Gen Intel Core i9 13900H CPU. It provides up to 16GB of LPDDR5 memory and a potential of 1TB SSD storage. With these impressive specs, you can play video games and run multiple programs fluidly.
The ROG Flow Z13 comes with a 13-inch QHD display with a fast 165Hz refresh rate. This machine renders beautifully vivid graphics, powered by up to the NVIDIA GeForce RTX 4060 GPU. In addition, it supports stylus support, a rear camera, and an IR webcam.
2. Acer Swift 5
The Acer Swift 5 is one of the best laptops with the most features. The Swift 5 comes outlined in a luxurious gold trim on an aerospace-grade aluminum chassis. This laptop weighs just 2.6 pounds and offers up to 11 hours of battery life. The 14-inch touchscreen display features 1600p resolution, which creates incredibly sharp images and videos. The Acer Swift 5 can quickly load programs thanks to the 12th generation Intel i7 CPU and 16GB of RAM.
3. Razer Blade 14
The Razer Blade 14 is a good laptop for gaming, editing, and general tasks. The Razer Blade 14 is powered by the Ryzen 9 5900HX CPU, the NVIDIA RTX 3070 GPU, and 16GB of RAM. The 14-inch display on this laptop covers 100% of the sRGB colour gamut and 90% of the Adobe RGB colour range, ideal for enhanced gaming visuals. The Razer Blade 14 has THX-certified speakers that can run media at full volume without distorting the audio quality.
4. Lenovo ThinkPad Z13
The Lenovo ThinkPad Z13 is a powerful business laptop with a unique design. This laptop has a faux-leather lid that will blend in with briefcases in a professional environment. The unit weighs 2.7 pounds and provides up to 16 hours of power, which is ideal for people on the go. The ThinkPad Z13 is powered by the AMD Ryzen 7 Pro 686-Z CPU, the AMD Radeon 680M GPU, and up to 32GB of RAM.
5. Apple MacBook Air M2
The Apple MacBook Air M2 is one of the best laptops with the most features on the market. The M2 MacBook Air has a 13.6-inch display that covers 107% of the sRGB colour gamut. In addition, it has a resolution of 2560 x 1664. The M2 chip with an 8-core CPU and an 8-core GPU allows you to run multiple programs simultaneously without experiencing any slowdown. The MacBook Air M2 offers up to 18 hours of battery life and weighs just 2.7 pounds.
6. ASUS ProArt Studiobook Pro 16 OLED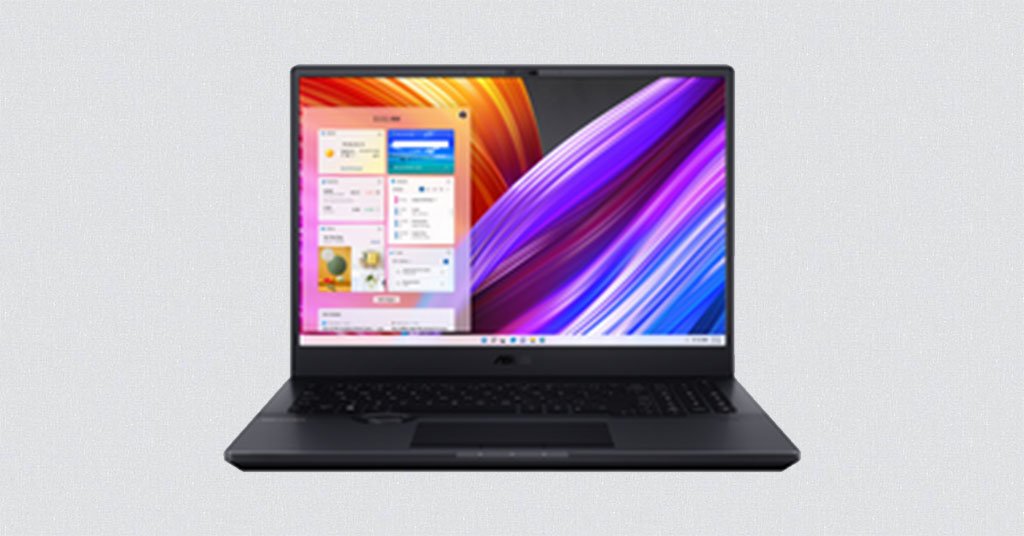 The ASUS ProArt Studiobook Pro 16 OLED has features ideal for artistic professionals. Its beautiful 16-inch OLED display produces vivid colours and sharp details. This laptop comes with the ASUS Dial, a physical controller that offers precise fingertip control in creative apps. You can adjust layer opacity, change brush size, or reverse actions. In addition, its NVIDIA RTX A3000 12GB GPU supports real-time ray tracing and AI-augmented optimization. This laptop has customizable keys, a 3-button touchpad, and touchpad stylus support.
7. Microsoft Surface Laptop Studio
The Microsoft Surface Laptop Studio is an excellent 2-in-1 laptop. This laptop comes with a 14.4-inch touchscreen with a fast 120Hz refresh rate. The device comes with a magnetic hinge, allowing you to pull the screen forward, turn it around 360 degrees, or use your laptop as a tablet. Enjoying media in tablet or tent mode is a great way to experience the full potential of the display. The Surface Laptop Studio is powered by the Intel i7 CPU, the NVIDIA GeForce RTX 3050 Ti GPU, and 16GB of RAM.
8. Acer Swift X
Acer's newest laptop is a powerful machine ideal for anyone who cannot skimp on computing power. If you spend long hours on your laptop, you'll appreciate the performance-grade cooling system included with the Swift X. This laptop uses dual heat pipes and an air inlet on the keyboard, which dissipates heat. The Acer Swift X is powered by the AMD Ryzen 5000 CPU, the NVIDIA GeForce RTX 3050 Ti, and 16GB of RAM. These components will help you enjoy high-quality media and video games in the best settings.
9. HP Elite Dragonfly G3
The HP Elite Dragonfly G3 is a thin laptop that suits busy lifestyles. The Dragonfly G3 weighs just 2.2 pounds and delivers up to 15 hours of battery power. This laptop also allows you to connect to 5G networks, making it highly convenient to get a connection while travelling. The HP Elite Dragonfly G3 has a 13.5-inch display with a 60 Hz refresh rate. Thanks to the Intel i7 CPU, Intel Iris Xe GPU, and 16GB of RAM, you can run most programs on this laptop.
ALSO READ: Best Laptop Brands in India: 5 Big Players you need to know about