Key Highlights:
– Thomas Roth took to Twitter to demonstrate the hacking procedure through a video
– Roth informed about possible security loopholes that can be leveraged by potential hackers to get into the system
– Roth's tweets suggest that Apple might need an update to block firmware-level modification
Roth indicates easy tweaking of AirTag's lost mode once hacked
After years of gossip and speculations, Apple unveiled its Apple AirTag in April 2021. The compactly packed tiny gadget by Apple will help people trace and claim their lost items. However, within a month of its official launch into the retail market, the Apple gadget has been hacked and reprogrammed by a German cybersecurity researcher.
Apple AirTag Hack
Within a month of its official release, Apple's AirTag tracker was reportedly hacked by a German cybersecurity researcher Thomas Roth. On 9 May 2021, Thomas, with a pen name "Stacksmashing" on social media, tweeted how he successfully hacked the Apple AirTag by "breaking into" its microcontroller. Thomas claimed that after accessing the microcontroller, he reprogrammed the AirTag and redesigned its firmware.
Thomas claimed that the AirTag had possible security loopholes that could enable hackers to redesign its firmware. He tweeted a video showing the same, demonstrating the flaws in the programming and software of AirTag by hacking it via reverse engineering. He further claimed that he was able to redesign the default NFC link available through the tracker by reflashing its microcontroller. As demonstrated in the Twitter video, the changes made by Thomas enabled him to tweak the functionalities of the Apple tracking device and install a custom NFC link in the Lost Mode of the device. Roth modified the NFC address for Lost Mode so that when he hovered his iPhone over the hacked tracker, it opened his own website rather than the Find My website like an unaltered AirTag would.
Although Apple had claimed during its official announcements that the AirTag tracker has been modulated with core privacy and security, the hack attempt accounts as a successful breakout attempt on the tracking device.
The potential hacking techniques demonstrated on Twitter can possibly be leveraged by potential hackers to target those who find the lost AirTag to malicious websites, instead of displaying information about the user. Thomas stated that it took him hours to instill the modifications. He further added that he bricked a few AirTags before he could finally attain success.
The Apple AirTag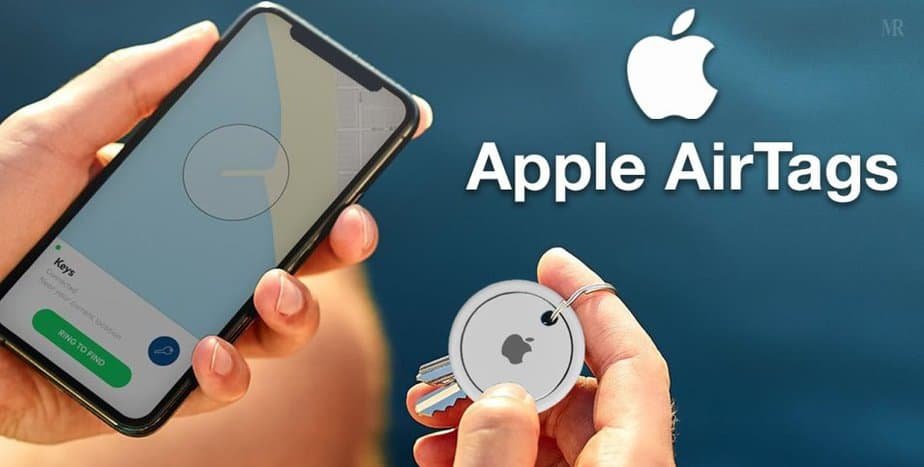 Apple launched its AirTag into the market in April 2021. The circular tag is small in size and has been designed to be attached to items like wallets and keys, just like luggage tags. The tag lets you keep a track of your items using Bluetooth. One can track their items via Bluetooth using the Find My app.
Prior to its launch, media personnel were allowed to test it and the reviews were positive. AirTags were classified as capable with distinctive accuracy of tracking those within the periphery of Apple's ecosystem. It takes approximately around 30 seconds or more for the AirTag to detect an initial location from another room. There were reported chances of receiving inaccurate locations due to various obstructions like walls and Bluetooth signal limitations.
Also Read:- India tops the list as the largest spender in cyber security