When we talk about historical places, India is one of the few countries that immediately come to our mind. Numerous historical places in India are testaments of the rich history and culture the country possesses. Additionally, these places beautifully blend art and history to give a mesmerizing experience to every visitor. If you are planning to have a nostalgic ride of the country, here are the 10 most iconic historical places in India you must visit.
1. Taj Mahal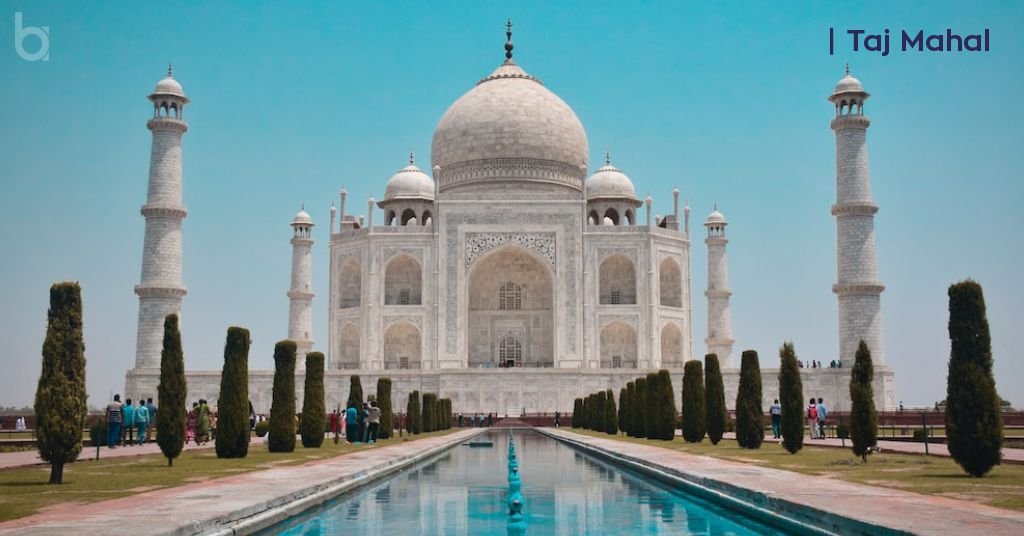 Location: Agra, Uttar Pradesh
Entry Fee: ₹ 40 (For Indians), ₹ 1000 (For foreigners)
Must See: Night Shows
Interesting Fact: Dubai government is planning to build four times larger shopping complex and hotel inspired by the Taj Mahal
Taj Mahal, a UNESCO World Heritage Site, is one of the magnificent historical places in India built by the Mughal emperor Shah Jahan in memory of his wife Noor Jahan. The white marble is lavishly decorated with Koranic calligraphy, being one of the Seven Wonders of the World. It is a blend of Mughal, Turkish, Persian, and Indian architecture that explains it is a universally admired masterpiece all over the world.
2. Hawa Mahal
Location: Jaipur, Rajasthan
Entry Fee: ₹ 150 (For Indians), ₹ 500 (For foreigners)
Must See: The intricate lattice work on the tiny windows
Interesting Fact: The king built it for royal ladies to have an outdoor view because they used to wear 'Purdah' constantly. Moreover, they were not allowed to go out frequently
Maharaja Sawai Pratap Singh built Hawa Mahal, or the 'Palace of Winds' in 1799. It had shaped like a crown and resembled a honeycomb of beehives with its 953 intricate windows (called Jharoka). Hawa Mahal is famous as the tallest building in the world and had established without any foundation base. In addition, it is a unique five-story building structure with an Indo-Islamic blend in architecture.
3. Red Fort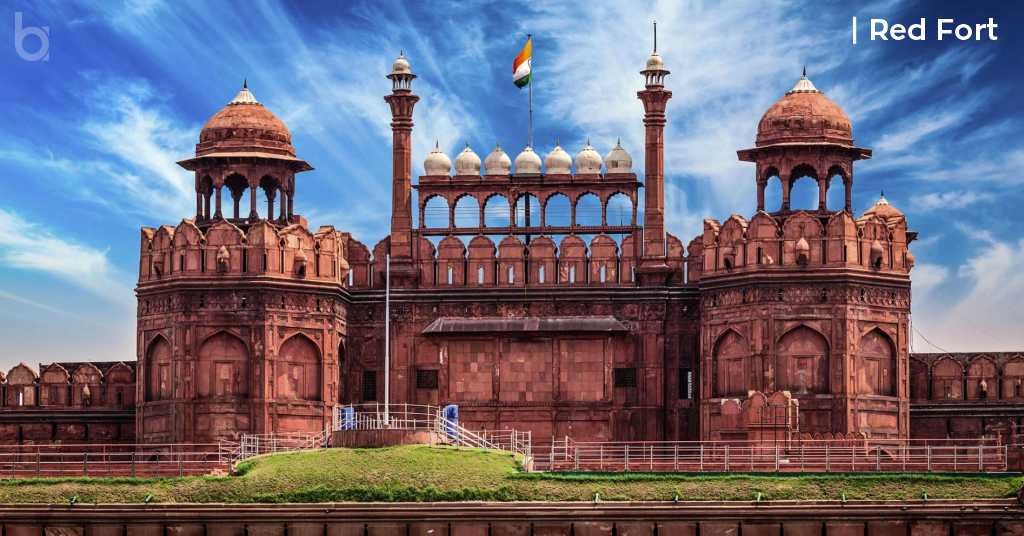 Location: New Delhi
Entry Fee: ₹ 100 (For Indians), ₹ 250 (For foreigners)
Must See: Rang Mahal or the Palace of Colors where wives, maids, and mistresses of emperors used to reside
Interesting Fact: Red fort was white in color and carved in the limestone similar to the British painted it red when the limestone started fading away
When the Mughal emperor Shah Jahan wanted to shift its capital from Agra to Delhi, he constructed the Red Fort. Therefore, this UNESCO World Heritage Site was also known as Quila-e-Mubarak. The Prime Minister of India delivers an Independence Day speech from the Red Fort. It represents the zenith of Mughal creativity as the planning was based on an Islamic prototype. Meanwhile, every pavilion reflects the fusion of Timurid, Persian, and Hindu traditions.
4. Ajanta and Ellora Cave
Location: Aurangabad, Maharashtra
Entry Fee: ₹ 100 (For Indians), ₹ 600 (For foreigners)
Must See: 26th Cave in Ajanta is elaborately decorated as Chaitya Hall along with Stupa and the Kailash Temple of Ellora
Interesting Fact: Buddhist Monks used to live here in a group during Monsoons and carved the sculptures together
Ajanta caves are the highest epitome of structures and paintings that explain Jataka tales and stories about Gautama Buddha. Most Buddhist monks treated these caves as monasteries for praying and studying Buddhist literature. Similarly, Ellora caves consist of a blend of Hindu, Buddhist, and Jain temples; being the largest single rock-cut temple. As a result, UNESCO has designated both of them as World Heritage Sites.
5. Hampi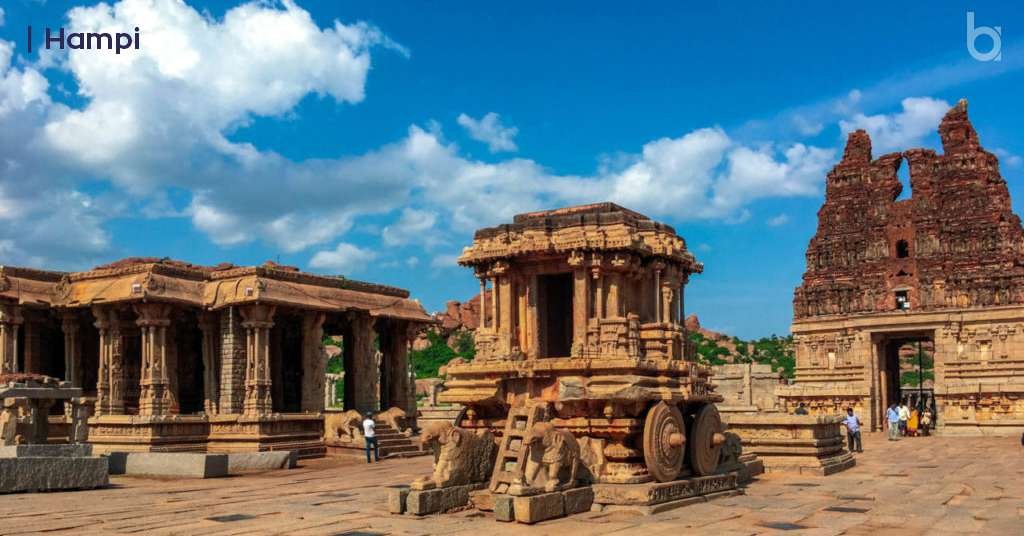 Location: Karnataka
Entry Fee: ₹ 150 (For Indians), ₹ 800 (For foreigners)
Must see: Sri Virupaksha Temple, Lotus Mahal, Elephant Stables, Chariot Structures
Interesting Fact: The very first instance of human settlement recorded here and Hampi was the capital of the Vijaynagara Kingdom
Hampi is one of the most visited historical places in India that includes chariot structures, ornate halls, gopurams, etc. King Deva Raya II of the Vijaynagara Kingdom built it. In addition, it is a great paradise for art and history lovers as carvings of Hampi date back to the 14th century and the sculpture of Lord Shiva is one of the great attractions among tourists. The fantastic pillars and stone structures of Hampi appear as if they are playing music.
6. Khajuraho Temple
Location: Madhya Pradesh
Entry Fee: ₹ 350 (For Indians), ₹ 900 (For Foreigners)
Must See: Sound and light show that portrayed the history of the Chandela Dynasty, Khandariya Mahadeva Temple
Interesting Fact: The city got its name from the date palm also known as 'Khajura' in Hindi
Khajuraho temples are the perfect amalgamation of Hinduism and Jainism carvings, cult coins, and Apsaras. It has been exemplified as a monument representing sensual and erotic architecture, although, only ten percent of the total sculptures are erotic and sensual. This UNESCO World Heritage Site is famous for Nagara-style architecture and graceful sculptures of deities and goddesses.
7. Rani Ki Vav
Location: Patan, Gujarat
Entry Fee: ₹ 100 (For Indians), ₹ 500 (For foreigners)
Must See: Carved sculptures of Vamana and Parshurama incarnation
Interesting Fact: 'Dashavtara' is the central theme and a sculpture of Lord Vishnu reclining on thousand numbers of snakes
Queen Udayamati built Rani Ki Vav or Queen's stepwell for the King Bhimdev of Solanki Dynasty and currently it is one of the massive structures in the world. It is one of the most beautiful historical places in India that was a part of the trade route to connect villages with cities. This UNESCO World Heritage Site is displayed on a banknote of ₹ 100 issued by the Reserve Bank of India. Moreover, the water of the well had medicinal properties in ancient times to cure viral diseases and fever.
8. Jalianwala Bagh
Location: Amritsar, Punjab
Entry Fee: ₹ 20 (For Indians), ₹ 300 (For Foreigners)
Must See: The Martyr's gallery and museum
Interesting Fact: The place derived its name from the family name of the owner 'Jallewalle' during the Sikh empire
The Jalianwala Bagh was built by the Indian government in memory of thousands of lives lost in the infamous Jalianwala Bagh massacre during the British Raj. In addition, this incident ignited the freedom struggle fire in the minds of Indians and condemned the British government for unfair treatment. It is a historic garden and monument of national importance, being one of the most visited historical places in India.
9. The Chola Temples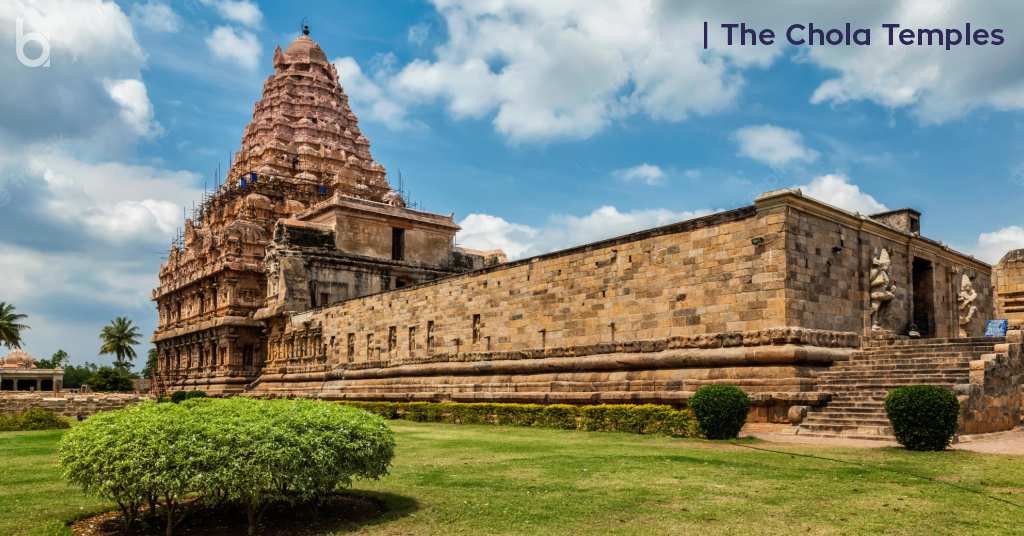 Location: Tanjore, Tamil Nadu
Entry Fee: ₹ 80 (For Indians), ₹ 900 (For Foreigners)
Must See: Brihadeshvar Temple, Airavateshvar Temple
Interesting Fact: Rajendra Chola I built Brihadeshvar temple after he had a dream of going to visit Sri Lanka
This group of monuments was built during the reign of the Chola dynasty in the 11th century and designated by UNESCO as a World Heritage Site. These temples are dedicated to Lord Shiva which exemplifies the finest example of Tamil architecture. The temples consist of gopurams, vimana, inscriptions, and frescoes predominantly related to Shaivism and Vaishnavism faith. Furthermore, they are carved with granite, commissioning Nataraja sculptures.
10. Charminar
Location: Hyderabad, Telangana
Entry Fee: ₹ 70 (For Indians), ₹ 600 (Foreigners)
Must See: Laad Bazar, Tahniyat Mahal, Salar Jung Museum
Interesting Fact: The cat's head is present on one of the arches of Charminar in order to ward off rats that tried to destroy Hyderabad
Charminar stands in between the streets of Hyderabad talking about the beautiful stories from the pages of history. Quli Qutub Shah constructed Charminar at the end of the 16th century and today, it is officially incorporated in the emblem of Telangana. Furthermore, each minaret represents different stories of its construction. Most importantly, the monument signifies the end of the plague in the city.
Here, we sum up the list of the most iconic historic places in India. You should visit these places to get an idea of the cultural splendor and versatility of the Indian land. We hope this blog has blown your mind with awe and educated you about 10 famous historical places in India.
Frequently Asked Questions about historical places in India
1. Why historical places are important?
Historical places connect us to the past, and you can find your roots while visiting these places and can realize that you were a part of something big.
2. Which are the famous historical sites in South India?
Hampi, Badami Caves, Mahabalipuram Temples, Mysore Palace, Charminar, etc. are famous historical sites in South India.
3. Which state has the highest number of historical places in India?
Uttar Pradesh consists of the highest number of historical monuments which is 3,685. Additionally, it is known as the 'heartland of India' as a result of its cultural and historical relevance.
4. What is the significance of protecting historical places in India?
The preservation and restoration of historical places protect cultural values and encourage the tourism industry. As a result, it creates a diverse cultural identity and paves the way for economic benefits as well.
ALSO READ: Top 9 Indian Companies dominating the Global Market