The outbreak of the coronavirus pandemic has taken the world by a storm. Started in Wuhan, China, this disease has rapidly expanded its footprint across the world. As of 1st April, a whopping 8,74,560 people around the globe have been tested positive for COVID-19, out of which 43,428have been reported to have lost their lives. Countries across the world are taking imperative actions to get things back under control. As a major part of the precaution, many countries have imposed a strict lockdown. As China was the origin of the virus, the country was the first to take actions by locking down at least 16 cities at the end of January.
The World Locks Down
The cycle of this lockdown kept moving as the virus slowly started to spread throughout the world. Major economies in the world like China, UK, India, France, Italy, New Zealand have implemented the world's largest and most restrictive mass quarantines. Right now, most of the World's population is under a lockdown. While lockdown isn't a technical term used by officials, it might refer to anything from mandatory geographic quarantines to non-mandatory precautions to stay at home. The citizens are expected not to panic in this testing time. You might have many questions regarding the do's and don'ts in this period of lockdown. So here we have tried to give answers to the most probable doubts in your minds.
What is a Lockdown?
Generally, an emergency measure or condition in which people are temporarily not allowed to enter or leave a restricted area or building during a threat of danger is known as a Lockdown. In this case, the threat is transmission of the virus.
When can I step out of home?
You are supposed to stay at home unless there is an emergency. You can come out only for essential activities. Moreover, you must follow the social distancing guidelines while you are outside.
What are the essential activities?
During the lockdown, the shops or commercial establishments which do not provide essential amenities will be closed. But the governments are ensuring that the basic necessities such as food and medicines are provided in ample amount. Generally, the services like police, health, fire, law and order and magisterial duty, electricity, water, municipal services, print and electronic media, groceries, petrol pumps are excluded from the lockdown. Furthermore, hospitals, medicine shops, optical stores, and pharmaceutical manufacturing will also remain open.
Can I go to work?
Most of the governments have insisted the private companies to allow their employees to work from home and those companies who can't provide the same have given paid leaves to the employees until the lockdown period is over. Most companies will remain closed during this period or work with minimum staff and rotational shifts. If you are a private employee, you cannot go to work. However, you have to go to your work if your work provides any of the above mentioned essential services.
What about the Transportation?
Generally, during this period, public transportation through busses, trains, taxis is strictly prohibited. In some countries, private cars are also included in this. However, vehicles to and from hospitals, airports, railway stations, bus stands, terminals, goods carriers carrying food and other essential commodities are not included in the lockdown.
What happens if I break a rule?
The punishments for breaking the lockdown rules may vary. In some countries, the punishments are monetary while some countries have enforced strict punishments. So, don't you dare to break the rules. Stay home and stay safe.
Things to do in Quarantine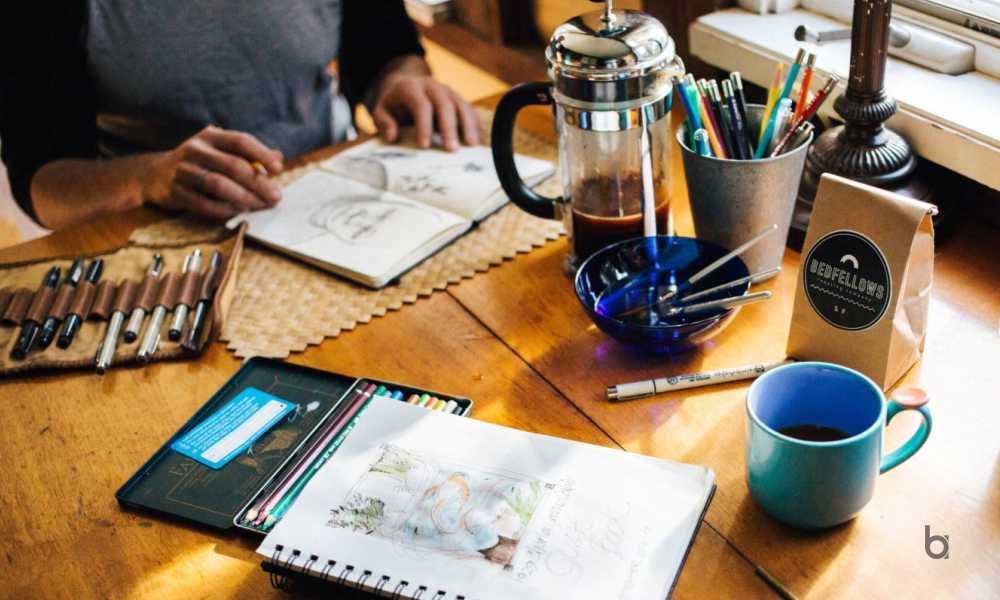 If you are so obsessed with your daily routine, there's a high probability that you may find the quarantine dull. While most people are spending their day sleeping and doing nothing, some are taking this as an opportunity and are doing many productive things. You must also try out the following things to convert these dull and tedious quarantine days into happy, productive and memorable ones.
Learn a new skill
Since the quarantine period is more than 10 days in most of the countries, you can add a new skill to your armor. You can learn singing, dancing, playing instruments, cooking, etc.
Watch classic sports games
If you're a sports lover, you might be disappointed that almost all the major sports events have been cancelled. However, you must be pleased to know that the NBA, NFL, NHL, and MLB have all opened up their libraries giving fans the opportunity to watch the popular matches over the years.
Start Meditation and Yoga
Starting your day with activities like yoga and meditation will keep you fresh and enthusiastic throughout the day. These activities can massively help in your physical as well as mental fitness.
Read books that were in your bucket list
Many times, you do not get enough time for reading because of your busy schedule. So if you're a bibliophile, this is a golden opportunity for you. You can read all those books which you always wanted to.
Phone a friend
A call to your best friend with whom you haven't had a conversation for a while is also a way to spend time. You can also feel relaxed by conference calls, group video calls. After all, time spent with friends is always the best time.
Apart from this, you can also try out many other activities such as playing indoor games, spending time with family members, write poetry, draw sketches, collect old photos, and many more. What's important in this tricky phase is not to leave home as much as possible and as a responsible citizen, you should follow all the guidelines and implement them. So stay home and help the society stay safe. You can read more information about coronavirus on Our Website.
Also read : Embracing Open Innovation During Coronavirus Pandemic