You would have hustled through your school and then college and would have given your best but now you are looking for the highest paying jobs that justify all those years of education and hard work. You are looking for a job that is just the right one for you that provides you financial security, helps you enjoy a good lifestyle, and maintain social status. For a few individuals, money plays an important role while choosing a career path. Alongside some prefer to follow their passion.
All the jobs listed in the Blog are well paying but salary specifications may vary with time and are subject to the Employee's experience and knowledge. Just perform your best and you'll be rewarded with everything you deserve.
Here we have listed some of the highest paying jobs irrespective of your work level – beginner or a professional.
1. Financing 24*7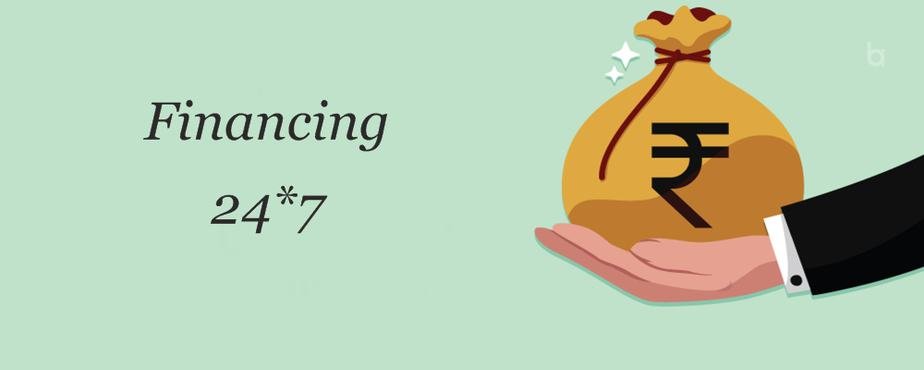 Chartered Accountants have to supervise financial affairs of businesses whether it is a Multi-National Company or a small business. It tops the list of highest paying jobs. All Corporate houses have in-house CAs. Business houses even recruit CAs for auditing and every accounts related task. Chartered Accountancy is typically considered to be meant for students who are from Commerce Stream. But those who are from the science or arts stream may also pursue the course and with the Chartered Accountancy career field!
Like in all careers, it is better not to rush. But there is ample scope in this sector to accomplish stable success in a career. Skilled CAs are well valued in the market and are rewarded well for their duties! Those who are great with numbers, have sincerity, and are perseverant enough to go through the CA teaching module may give this course a go!
2. Gods In White Coats
Doctors in India earn well and have the highest paying jobs. India has a tremendous population. With this huge population comes an enlarged number of health complications. In India, the proportion of the Doctors available per 1000 patients is very less. While this is an affair of consideration, it also means that Doctors practicing in India gets a constant flow of patients (very appropriate in case of urban sectors, but bit compromised in case of rural areas). Medical professionals could be Doctors, Dentists, Ayurvedic Doctors, BHMS Doctors, or even Physiotherapists. Among the positions mentioned above, Doctors who have done MBBS and followed it up with the PG course and super specialty course brings in the most!
Gone are the days when an MBBS Degree was enough to initiate. This is the age of super-specialty. To earn well, one must be prepared to take up an advantageous and promising PG course (specialization) after MBBS. Fields of specialization like- Cardiology, Gynaecology, Orthopedics, Dermatology, Pathology, etc. will help one build a financially rewarding career after MBBS. Doctors may serve in Government/Private Hospitals or may even start their private Clinic. How much a Doctor earns depends a lot on his/her skills.
3. Entertainer For The Audience
We all know how well paid the mainstream Indian actors are. Not just the mainstream actors but also the OTT actors have started receiving this recognition. The OTT platforms are offering the actors with new opportunities and an attractive paycheck. The job as an actor top's the list of highest paying jobs. Apart from this, there are other Entertainment category related careers to like- Video Jockeying, Radio Jockeying, Anchoring, etc., which too can be highly rewarding. Actors can also benefit from additional income through stage performances, advertisements, and brand endorsements.
4. Educating & Empowering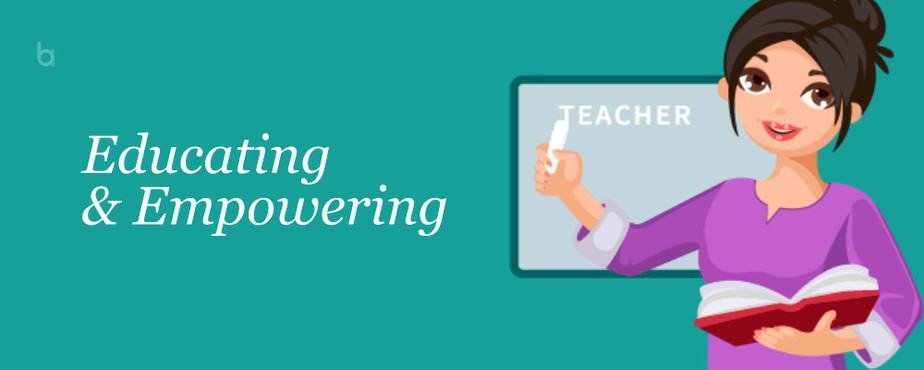 Teachers play a remarkable role in building the future of the nation. They instruct and train students. As per the research data, School teachers are underpaid. But in the case of teachers practicing their trade-in Colleges providing professional courses is contrasting. College lecturers (tutoring in both Private and Government Colleges) are well offered. They are also treated with dignity and hold a significant position in society. The education sector is intensifying in India. New colleges offering professional courses are sprouting all over India. These colleges need professors.
They are eager to rope in talented teaching professionals by offering lucrative salary packages to them. When it comes to the job of a Lecturer, experience, and knowledge matters a lot. Skillful Lecturers have the highest paying jobs when compared to novices. Coaching classes also pay professors and instructors hefty salary packages. The best way to become a college Professor is by accomplishing UG Bachelor's Degree and then accompanying it up with a Master's Degree.
5. Sailing The Same Boat
Merchant Shipping division has always been recognized to provide exceptional pay packages to its employees and is one of the highest paying jobs. However, the complication with the Merchant Navy sector is that they only select the best men. In Merchant Navy, Officer level positions come with high-income packages. Posts like- Marine Engineer, Navigation Officer, Electro-Technical Officer, Captain, etc are high paying job profiles. For securing any of the above-mentioned job posts, one must practice Maritime courses associated with them. You should also be physically and medically qualified, as per the criteria set by Merchant Shipping rules and willing to travel broadly and accustom to different situations quickly. For all this trouble, Shipping Industry will compensate you with a superb income package.
6. Using Technology To Solve Problems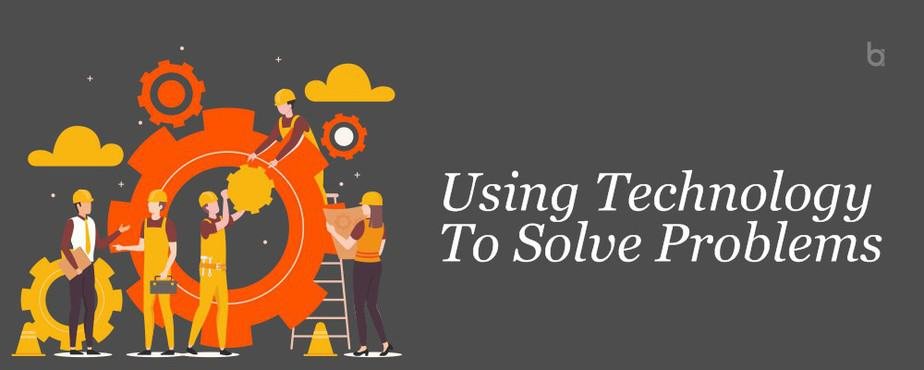 Engineering is a massively saturated field. Still, securing a high offering job relatively depends on the branch that one elects and the quality of the Institute from which one seeks the course, one may still end up securing a high offering job. In the case of students graduating from Institutes such as IITs, NITs, and other renowned ones like BITS, Nirma University, etc, irrespective of the branch, the income package will be satisfying. Experts related to some virtuous Engineering branches are much valued and are always in demand. Some such branches are- Petroleum Engineering, Chemical Engineering, Core Engineering Branches (Mechanical, Electrical and Civil Engineering), Jobs related to these branches are high paying ones. On the other hand, Information Technology and Computer Science are thickly saturated Engineering branches. In the case of students who have completed the above branches from top-notch Institutes, demand is still there and the income pack is huge too.
7. Managing Till Reaching The Goal
People who have practiced Business and Management oriented routes and are functioning in relevant Managerial and Administrative roles are called Management professionals. Some well-appreciated Management and Business courses are- BBA, MBA, and BMS. How good a management professional will earn also depends upon aspects like:
His area of specialization.
The course pursued.
Type of Institute from which course has been pursued.
Areas like- Human Resource Management, Media Management, International Business, Hospital and Healthcare Management, Finance, and Taxation are lucrative and rewarding ones at the moment.
8. Building Homes Not Houses
With the change in trends, the field of Architecture also keeps on emerging. Architects who possess updated knowledge with an understanding of the latest trends often find themselves pretty active, drafting and designing homes and other constructions for their clients. Architecture is such a field that is not as suffused as Engineering. Also, it is one such field where one may smoothly set up one's own business and even procure some highest paying jobs. All it takes to prosper in this field is- creativity and some technical skills.
9. Inventions And Experiments
The Research and Development zone in India is inadequately equipped. There aren't enough experienced Scientists performing for the Government at the moment. The State Governments are providing all cost-covering Scholarships for students (the exemplary ones) who are willing to pursue B.Sc., M.Sc., and lift research tasks. The Government is paying exclusive attention to R&D which is a good sign for aspirants who want to pursue their career as scientists. Also, it will be a great opportunity to contribute to the growth and development of the nation. Within the Government region, there are several sections where you may specialize and work as a Scientist. Substantial amounts of Private sector jobs are also accessible, like- Healthcare and Pharmaceuticals, Food Processing and Technology, etc.
10. Soaring High In The Sky
The aviation sector is home to several high paying careers. The job of a Commercial Pilot is the highest paying one amongst all the jobs in the Aviation Sector. This is one such job that we all used to fantasize about while we were kids. The simple thought of flying makes this job a dream job. As well as, this career is financially gratifying too. New private Airline companies have established in the market. It looks like the demand for Commercial Pilots will only grow from here. However, the course of becoming a Commercial Pilot is a bit expensive, especially the Flight Training part. But for deserving students, there are ample scholarships available, which reduces the financial burden.
11. Serving The Nation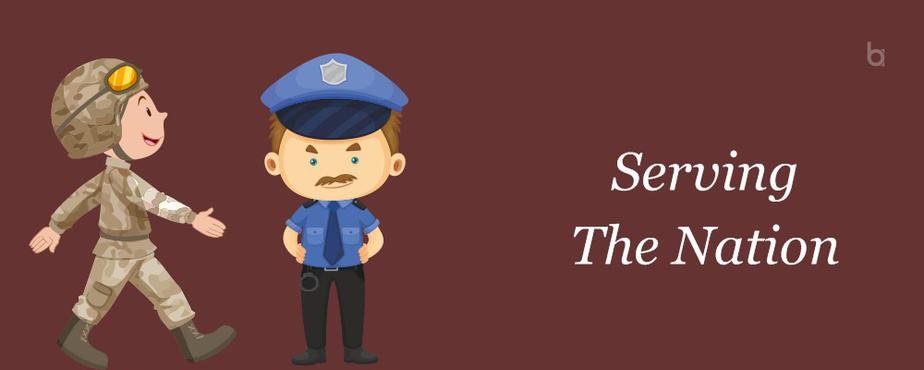 Civil Service and Administration related careers like- IAS, IRS, IFS, IPS, etc are prestigious as well as high benefiting at the same time. But to land in those jobs, one must crack the super-tough Civil Services Examination. These prestigious, as well as highest paying jobs, play an essential part in Nation building, thus only exceptional minds can be involved in this practice. Due to this very reason, the selection procedure in the case of these jobs is remarkably tough. Central Government bodies like Indian Railways, State Service bodies, etc also offer high-income jobs. Along with superb income packages, these Government officers will also get added benefits like- perks, loans, subsidized housing, Medical Aid, Travel Concessions, etc. Their job may look like a glamorous one for the outsiders but is full of hardships and challenges. At the end of the day, a job in the Armed Forces is well gratifying. There are many perks and bonuses available for Armed Forces personnel. Job security is again another advantage that this career provides.
12. If Fashion Is Passion
The fashion industry is not just glitzy and fascinating. It is also full of potentiality, promise, and wealth. There are many high beneficial jobs present in this industry. The practice is much valued here, so are factors like- good overall personality. Some high paying careers in the Fashion sector are- Modelling, Fashion Designer, Fashion Photographer, Makeup and Beauty Consultants, Event Manager, and Organizer. To thrive in this field, one must have a genuine interest in Fashion, be familiar with its modern trends and evolutions, possess creativity, and desire.
13. Reporting The Reality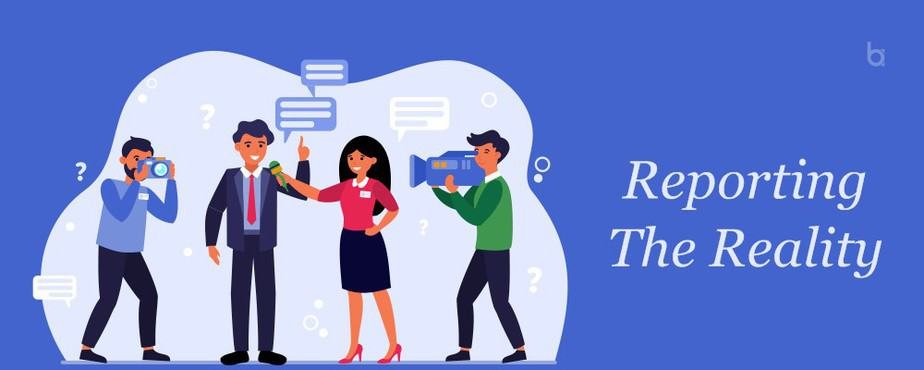 Journalism is a profession where you can make development to society sincerely and substantially. It can also be misused, at the same time. The matter is- skilled Journalists and Mass Communication specialists are valued and are reimbursed well. You will also find experts working in the same field, who are not paid well. This signifies the fact that one can make it big in this field only if he/she has techniques such as- communication skills, confidence, investigative skills, the quest for knowledge, etc. Aiming for courses like B.A. in Journalism and Mass Communication/PG Journalism and Mass Communication will help one build a career in this field. Experience is much valued in this Profession. Print and Digital media are prime recruiters. but thanks to the Internet, web established media houses also have flourished, selecting skilled professionals in the process.
14. Seekers Of The Truth
Experienced and talented Lawyers are in requirement, well honored, and are also well paid by clients. After finishing Integrated Law courses like- B.A, L.L.B./B.Com, L.L.B. You may start working for Legal organizations or may even your own Private practice. To prosper in this field, good reasoning skills, oratory techniques, presence of mind, investigative skills, and courage are essential. Specializing in exceptional fields will also help one build a financially rewarding career. This Fields may include areas like- Criminal Law, Corporate Law, Labour Law, etc are very advantageous ones.
15. Game Of Debt And Equity
Investment Bankers are not your regular Bankers functioning for Private or Nationalized Banks. People who have Degrees associated with Accounting, Business, Finance, Economics, Maths, and Statistics may opt for this profession. Those who are great with figures have good analytical skills and communication skills are much valued by Recruiters. Describing career growth, if you start from scratch,
The 4 stages will be like:

4- Analyst (low pay)
3- Associate (after 3 years of practice)
2- VP (after 3 years as an Associate)
1- Director
It has been recognized that big recruiters like Goldman Sachs, JPMorgan Chase, Morgan Stanley hire students having Degrees like- MBA, Economics, Statistics, Engineering.
16. More than a Programmer
While a Machine learning Engineer is an avid programmer, the profession has more to it than programming. Their responsibilities include personalizing web experiences, tailoring data sets for analysis, and forecasting and identifying business requirements. Machine learning engineers work in collaboration with the data scientists. They work to aid organizations in improving the functioning, productivity, and decision-making process by exploring the vast amounts of data reserves. The engineers develop algorithms to help businesses detect such patterns within the data that can assist them in making better decisions without the need for human interference. Machine learning engineers in India can expect approx. INR 686,281 PA., the only factors that affect the figure is your skillset, experience, and location.
17. Developing and Optimizing Protocols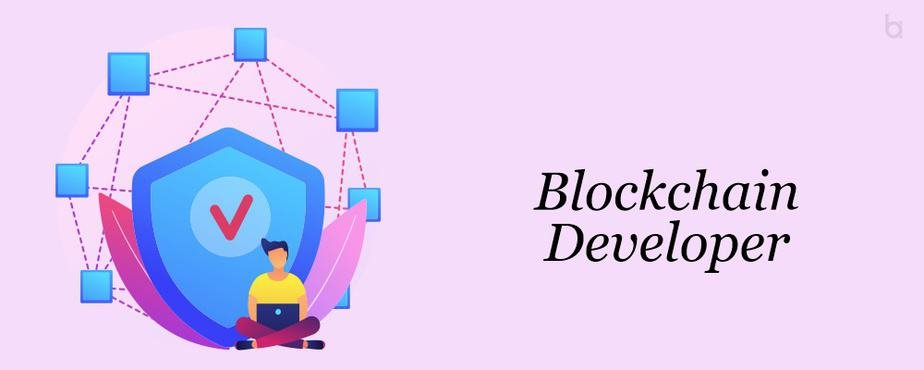 Technological advancements have introduced us to the blockchain era. Though gradually, the enterprises have started integrating the decentralized ledger in their system. This has surged the adoption of blockchain, and the industry is estimated to exceed $3 trillion by 2030. As blockchain is an emerging industry, it is hard to find talented individuals. Blockchain Developer is one of the fastest-growing job opportunities not just in India but globally. The salary of the individual depends on the skill sets and can range from INR 5LPA-30LPA. If you are interested in blockchain then sharpen your skillsets as the higher your experience the higher will be your yearly compensation.
18. Good of Both Worlds
From all the beaming career options, a Full Stack Software developer is the most underrated profession. Not many are aware of the job profile which has created confusion. An individual who is proficient in software engineering and also wants to be a full stack developer can opt for this profession. Want to know more about the job profile? In short, a full stack developer will handle the front-end and back-end of a website while also monitoring the internal software system. The demand has been highly increasing which has made it one of the highest paying jobs in India. This demand also reflects in their salary. The average salary of a full stack developer in India is around INR 9.2 lakh annually, while the highest it can surge up to INR 17 lakh.
19. Leave a Digital Impact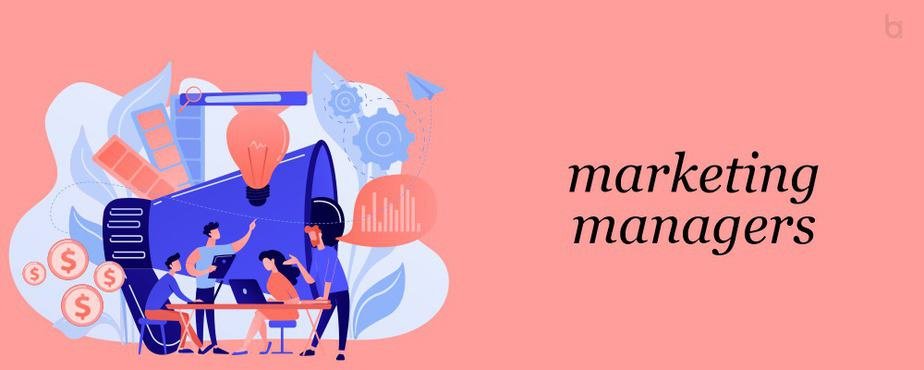 Marketing works as the core element of any business—regardless of any industry vertical. With the advancements in technology and digitalization, having a good online reputation has become equally important. As a result, organizations have understood the importance of a marketing professional. This has progressed the marketing industry to leaps and bounds making it one of the highest paying jobs in India. The Indian marketing industry is flourishing and is estimated to exceed INR 225 billion by 2021. The digital marketing industry is beaming with opportunities and every company is seeking out talented marketing managers to leave an impact on the enormous worldwide web.
20. Shape the Data-Driven Future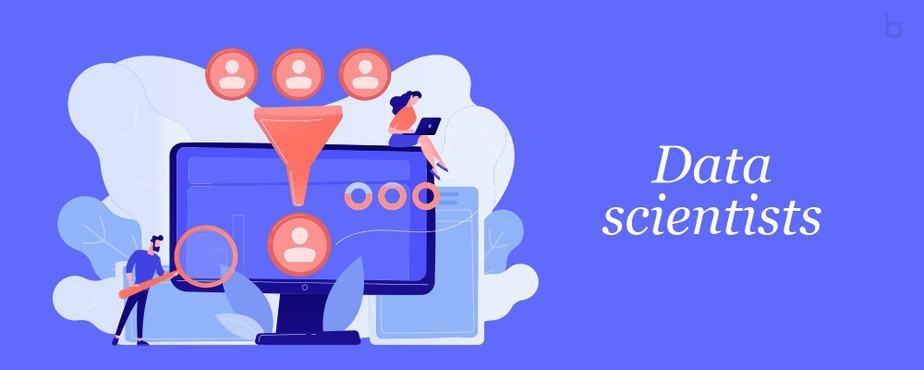 Data scientists are termed as the Superheroes of a new age. In recent years, the profession of data scientists has exponentially increased. The tech-savvy world is transforming day by day, which has resulted in the demand for these jobs. As a data scientist, you will have the power to shape the future of the data-driven world. The profession offers limitless opportunities and is packed with plenty of possibilities and high-paying salaries. Even as an entry-level data scientist you can expect an average of INR 773,442 annually. Moreover, the Harvard Business Review termed it as the 'The Sexiest Job of the 21st Century'. Not just Data Scientists but synonymous professions such as Machine Learning Engineers, Data Engineers all these titles share the same popularity in the industry and are really promising fields.
The above mentioned are the top 20 highest paying Jobs you can go for. There would be other well-honoring careers too, like that of a sportsman or politician. We would advise you to sit back, evaluate each job, scrutinize its pros and cons, go through proficiency tests, and finalize a career that will suit you the most!All the best!
Also read: 8 Lifestyle hacks to increase productivity at work