In some smartphone ads, you see them emphasizing the word, "powered by Android One". Most people are familiar with Android because the majority of the world's population is using Android smartphones. Then what's the case of Android One? Is it different from the Android OS? Or, is it the same OS every Android device uses? Which is best, Android One smartphone or other Android-based smartphones? All your questions and doubts will be cleared in this article which covers all the aspects of Android One. So read it completely to know what the Android One is and what are its features. I also stated the smartphones which use Android One and the major difference between smartphones with Android One OS and custom OS. You will know why some smartphones are very cheap and the dark secret behind their low cost. Android One vs Android: Let's take a deep look at this article to understand the truth!
What is Android One?
Simply, Android One is the program that offers official Android OS released directly from Google. When you see Android One labeled on the back of a smartphone, it means that your smartphone runs an Android One Stock OS. Unlike custom ROMs (you can call it OS) Android One OS is not loaded with extra apps. We call them bloatware. Bloatware is the apps that are made by smartphone manufacturers to enhance user experience. But, most of the time such apps are unstable and use extra space, making your device slower. To resolve this issue, Google offers the Android One Program. Instead of selling its own Android devices, Google provides Stock OS upgrades to smartphone manufacturers. Presently, Google has released the Android Pie upgrade from its Oreo. Therefore, smartphones under the Android One program will get the latest Android version.
Android One vs Android
There are some key benefits when you are using the Android One smartphone. Android One program delivers the most stable OS. Android One phones, therefore, are always a step ahead of other smartphones.
1. OS Upgrades:
Android One: These devices mean up-to-date Android OS. Recently, Google has released Android Pie. It comes with major improvements like Adaptive Battery, Adaptive Brightness, UI enhancements, RAM management, etc. These new features help old Android One phones to stay in pace with new ones. It also gives a feeling of satisfaction to its users.
Others: I feel sorry for those unlucky users who invest their money just by looking at the feature of a smartphone. For instance, consider a phone that has 8 GB of RAM, 128 GB of storage, 20 MP camera, and many powerful features. But, what is the use of such features when it runs on an outdated, old, compromised, bloatware-filled Android ROM? What's the use of such a phone when it doesn't have the feature of Adaptive Battery to tackle bloatware apps? It can't even last 2 hours with such a huge RAM and a powerful processor. A device needs OS upgrades and improvements to keep up with changing application requirements. No matter how much the device has in terms of hardware. If its software doesn't improve with time, it becomes an old gadget that struggles to keep up with new applications.
2. Guaranteed Security Updates: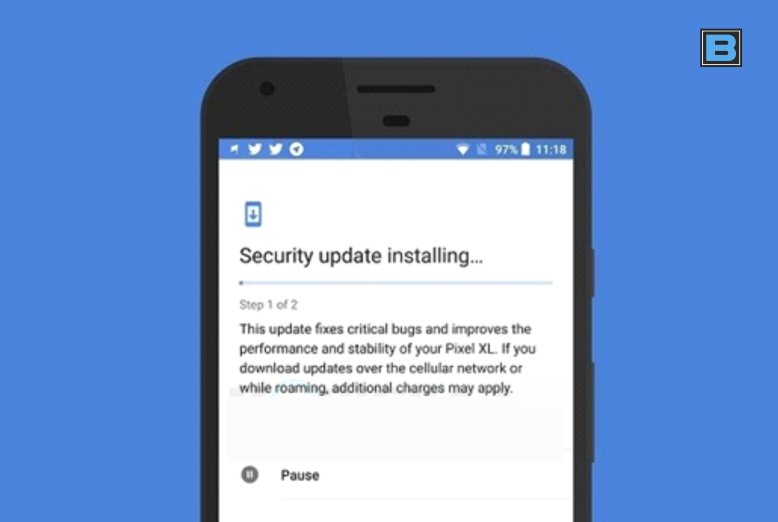 Android One: Android One phones are the most secure with monthly security updates and integrated Google Play Protect which scans for app issues. Play Protect actively scans over 50 billion apps every day. It uses Google's machine learning to prevent viruses and malware. Every layer of your phone experience has unique security protections. It makes your device safe, fast and performs at its best.
Others: Non-Android One devices don't get continuous security updates. Once the smartphone is old, it lags behind and gets vulnerable to threats.
3. Clean Navigation and UI: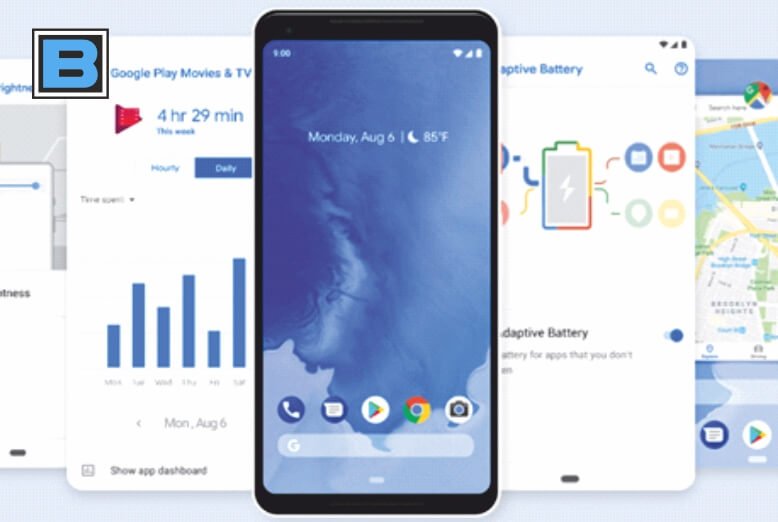 Android One: Google has designed a clean and easy to understand user interface. Android One phones are easy to navigate and super fast to customize. You can easily find apps, settings, and essential customizations.
Others: These smartphones are occupied with custom and attractive skins which are very difficult to understand. New users find it challenging to navigate and switch between apps. Although some manufacturers are trying to make UI as simple as possible, they are still way behind Google's intuitive UI.
4. No bloatware: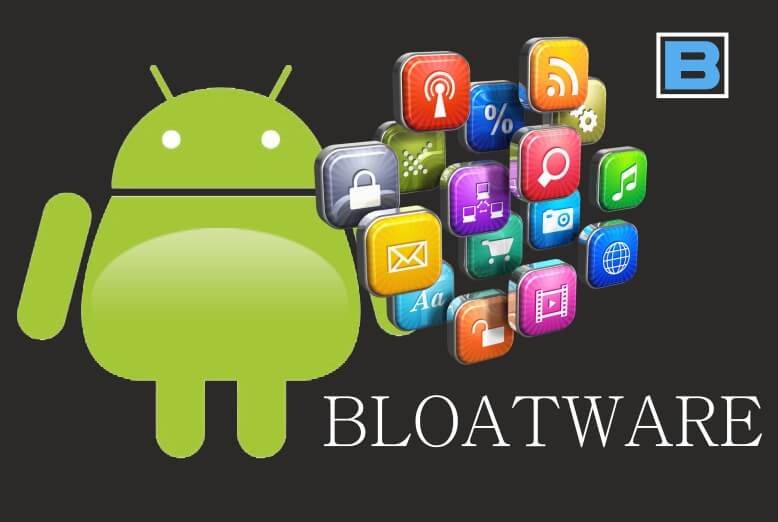 Android One: Google loads only the most essential apps on Android One phones. This enables the devices to deliver a seamless and light phone experience.
Others: Most of the other smartphones come with custom UI and numerous bloatware apps. Smartphone manufacturers gain a considerable amount of profit from their apps. Therefore, their smartphones are pre-loaded with a bunch of bloatware apps that cannot be removed from storage. One thing you can do is to disable those apps. This doesn't solve the space issue completely, but it can help you to save some space.
5. Google Assistant Built-in:
Android One phones have the pre-loaded Google Assistant. You can ask any question using voice commands like "Ok Google", "Hey Google". You can also set reminders, alarms, ask for directions, etc.
Others: They have their own assistants like Samsung's Bixby. Some manufacturers are also using Google Assistant in their custom OS. Like I said above, without new updates and improvements, Google Assistant on other phones will lag behind compared to pure Android One powered assistant. Now, you understood why some smartphones with high-end specs are very low-priced. Their manufacturers save billions of dollars because they do not have to work on future improvements in their devices. This the major reason why your Android device lags as it gets older. No one will reveal this dark-secret behind their extensive profits.
For your information, I bring you the list of the latest Android One Devices from leading smartphone brands. Let's take a look:
1.Nokia:
Nokia phones are known for their Android One Adoption and build quality. Nokia has brought a range of Android One devices for every user. Currently, Nokia is the biggest partner of Google to bring Android One smartphones. The company has recently made a comeback in the smartphone market. To keep up with highly competitive smartphone brands, Nokia has shifted its entire portfolio to Android One, to be pure and secure.
Best Nokia devices with Android One: Nokia 3.1, Nokia 5.1, Nokia 5.1 Plus, Nokia 6, Nokia 8, Nokia 6.1 Plus, Nokia 7 Plus, Nokia 7.1, Nokia 8.1, Nokia 8 Sirocco.
2. Motorola:
Motorola smartphones always try to stay ahead of competitors with regular updates and security patches. Many of the Moto devices provide stock android experience but are not Android One certified. To tackle the upgrade issue, Motorola has adopted Android One some of its models.
Moto devices with Android One: Moto X4, Moto One Power
3. Xiaomi:
Due to its rising popularity in leading APAC markets like India, Xiaomi has introduced Mi A1, Mi A2, and Mi A2 Lite devices with Android One. Most of the Xiaomi devices work on MIUI. Still, they provide constant updates and upgrades. Contrastingly, users' attraction towards Android One smartphones made the leading Chinese brand to adapt to Android One Program.
4. Google Pixel Series: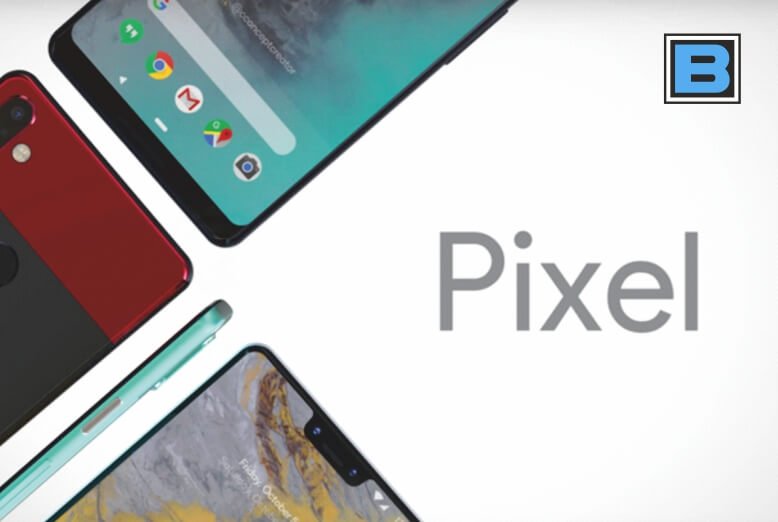 It is the 1st smartphone series that receives Android upgrades as soon as Google releases them. Pixel smartphones are exclusively developed by Google. These smartphones are the home for Google Android One.
Latest Google Pixel Smartphones with Android One: Google Pixel 3, Google Pixel 3XL, Google Pixel 2, Google Pixel 2 XL, Google Pixel XL
5. Other recent launches with Android One:
Infinix Note 5
HTC U11 Life
Sharp Android One S3
BQ Aquaris X2 and Aquaris X2 Pro
Lava Pixel V1
Conclusion:
People are getting smart and smartphone brands can no longer fool them with attractive features. The major reason behind this article is to make you aware of what the Android One is and how it will benefit the users. Every smartphone user needs to understand the importance of security and privacy. An outdated smartphone is completely vulnerable to illicit cyber activities. Terrorists today are targeting smartphones due to their compact shape. Therefore, smartphone users must take this seriously to avoid future problems. Android One with continuous security patches is the need of today's cyber world. It's time to take a stand, join this secure movement, spread awareness, and demand lifetime security support from your smartphone manufacturer.
Also read, 5 Best Non-Chinese Smartphones Under 20,000