The pillars of a country rest on some solid foundations. One of these is invariably the opportunity and scope offered to young ambitious individuals to carve out an entrepreneurial career for themselves. With all the hard work they put in and the sweat on their forehead they show the way for brilliant young minds of the next generations. India is a country with a diverse population of numerous languages and cultures. Some people uphold the unity present in this diversity. Entrepreneurial endeavors seek to draw in people hailing from various regional backgrounds. Some of these entrepreneurs shoot to the top and glitter like a group of diamonds.
Here is a list of the 10 highest paid CEO in India :
1. Chander Prakash Gurnani, CEO at Tech Mahindra
NPA: INR 165.6 crores
The CEO of Tech Mahindra, C P Gurnani is known for his unique traits which landed him in such a position. He was dedicated to his work and gave his best efforts to it. A sharp and intelligent mind was also an essential prerequisite. With its headquarters in Pune and registered office in Mumbai, Tech Mahindra Limited is a multinational technology company. It specializes in providing information technology (IT) and business process outsourcing (BPO) services. It had come to life as a subsidiary of the Mahindra Group. According to official sources, C P Gurnani is credited by around INR 165.6 crores per annum, making him one of the highest paid CEO in India.
2. Gopal Vittal, CEO at Bharti Airtel
NPA: INR 169.73 crores ~2017-18
CEO of Bharti Airtel since 2013, this entrepreneur has made a name for himself in the telecommunications world. Bharti Airtel was originally founded by Sunil Bharti Mittal in 1995 and has since acquired a foothold in 18 countries across South Asia. Thanks to the efforts of remarkable individuals such as Vittal, this multinational telecommunications company is currently the third-largest mobile service provider in India. Based on disclosed reports, Vittal's annual remuneration was around INR 169.73 crores in 2017-18. He is known for his philanthropic activities and has acted as a patron for other enterprises.
3. Kalanithi Maran, CEO at Sun Group
NPA: INR 59.89 crores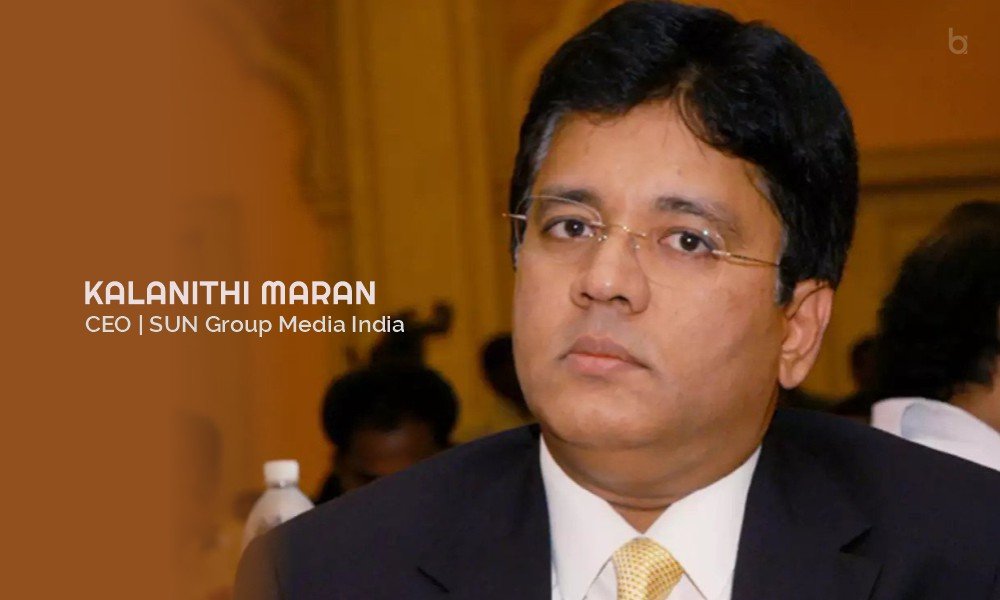 This entrepreneurial businessman is the chairman of one of the highest paying television networks in Asia. Its television channels and news publications are confined to southern India, while the FM channels and DTH services reach people throughout the country. The companies under Maran's influence include Sun Group, Red FM, Sun Pictures, Suryan Limited, and Sun Cable Vision. Accruing INR 59.89 crores annually, Maran has been called "the television king of south India" by Forbes. His dynamic qualities make him stand out as one of the phenomenal entrepreneurs who try doing something no one has done before.
4. Kavery Kalanithi Maran, CEO at Sun TV
NPA: INR 59.89 crores
Accredited by Fortune to be the highest-paid female executive in India, this enterprising lady exudes no less brilliance than her husband, Kalanithi Maran. She is the CEO of Sun TV Network Limited and earns a whopping salary of INR 59.89 crores every year. She has been awarded several times for her excellent work on the different channels operated by the Sun TV Network. The ambitious family sponsored the IPL team, Sun Risers Hyderabad in 2018.
5. Pawan Munjal, CEO at Hero MotoCorp Limited
NPA: INR 32.80 crores
Currently the CEO, Managing Director, and Chairman of Hero MotoCorp Limited, Pawan Munjal is renowned for the importance he gives to customers' needs. New Delhi-based Hero MotoCorp was founded by Brijmohan Lall Munjal in 1984, being a multinational motorcycle and scooter manufacturer. It is the largest two-wheeler manufacturer in the world and was ranked at #108 in the 2006 Forbes list of the 200 World's Most Respected Companies. Pawan Munjal has been behind these achievements, being responsible for the growth and strategic planning of the entire Hero Honda group. He accrues an annual income of INR 32.80 crores. He is also a board member of IIM Lucknow.
6. Naveen Jindal, CEO at Jindal Steel and Power Limited
NPA: INR 55 crores
Having inherited the steel empire from his father, Naveen Jindal has been the driving force behind the company's position as the leading player in steel, power, mining, oil and gas, and infrastructure in India. Jindal Steel and Power Limited had been founded by Om Prakash in 1979. Garnering an annual salary of around INR 55 crores, Naveen Jindal also works as a Member of Parliament from the Kurukshetra Lok Sabha constituency in Haryana. He is known for his contribution in revising the Flag Code of India due to which people can hoist the national flag on all days of the year.
7. Kumar Mangalam Birla, CEO at Aditya Birla Group
NPA: INR 46.62 crore
This billionaire industrialist had assumed control over Aditya Birla Group in 1995 at the young age of 28. Aditya Birla Management Corporation Private Limited had been founded by Seth Shiv Narayan Birla in 1857. Headquartered in Worli, Mumbai, it is a multinational conglomerate stationed across 34 countries with over 120,000 employees. Earning a salary of INR 46.62 crore per annum, he has raised the group's turnover from $2 billion in 1995 to $40 billion currently. He is presently the only Indian entrepreneur to have made 26 acquisitions in 17 years.
8. Salil Parekh, CEO at Infosys
NPA: INR 35 crores
Having taken over the reins of Infosys in 2018, Salil Parekh has exemplified the role of an entrepreneurial leader. Infosys Limited is a multinational corporation providing business consulting, information technology, and outsourcing services. Having been founded in 1981, it is headquartered in Bengaluru. Parekh makes INR 35 crores annually and has led the company to triumph through his determination, persistence, and patience.
Also read: Top 10 Business Tycoons of Asia
9. S N Subrahmanyan, CEO at Larsen & Toubro
NPA: INR 31 crores
S N Subrahmanyan has been revealing his powerful traits since he was incorporated into Larsen & Toubro in 2017. Built by two Danish engineers in British India in 1938, the company is a Mumbai-based conglomerate specializing in technology, engineering, construction, manufacturing, and financial services. Subrahmanyan has shown by his efforts that success is a combination of preparation, hard work, and risk management. He accrues an annual income of INR 31 crores.
10. Yogesh Chander Deveshwar
NPA: INR 1 crore
Having acquired the distinction of being one of the longest-serving CEOs in India, this entrepreneur had shaped the Indian Tobacco Company (ITC) as a fast-moving consumer goods industry renowned for its unique style and quality assurance. Originally established in 1910 as the Imperial Tobacco Company of India Limited, it has a diversified presence in industries like cigarettes, FMCG, hotels, packaging, paperboards and specialty papers, and agribusiness. Having earned a pay of INR 1 crore per month, Deveshwar was hailed as the 7th best performing CEO in the world and ranked amongst the highest paid CEO in India.
Read our issue: Business APAC's Top 10 CEOs of 2020