Starting a business in a small room with the little help of investors, enduring hardships, working hard to achieve goals, creating milestones and finally grasping success is a glimpse of how the journey of business tycoon are filled with. Their remarkable skills, hard work, and innovative ideas have taken them to new heights.
So, let's take a look at the successful business tycoon of Asia who are contributing greatly to the growing success of Asia.
Mukesh Ambani
Mukesh_Ambani is an Indian billionaire tycoon topping this list. He is the Chairman and Managing Director on the board of Reliance Industries, which mainly deals with refining, petrochemicals, and activities in the oil and gas sector. He is a pioneer in the business world. He also has diversified his reach in the Indian market through several ventures. As one of the inspiring Indian personalities, Mukesh Ambani has been honoured and recognized by leading organizations such as Ernst & Young India, India Leadership Conclave & Indian Affairs Business Leadership Awards, Harvard Business Review, Asia Society, etc.
Kwok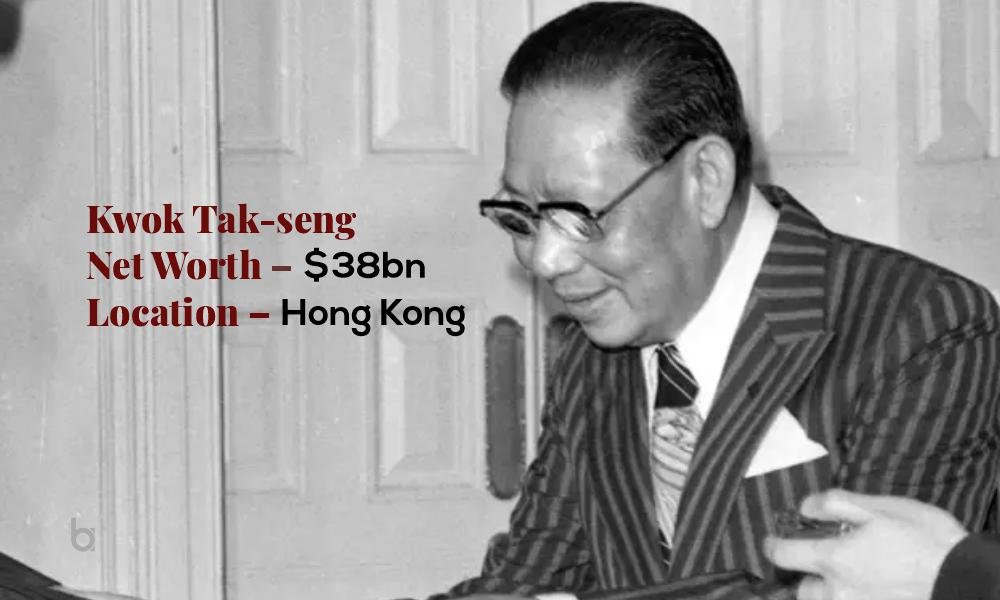 Kwok Tak-Seng was the founder of Sun Hung Kai Properties, one of the major property developers in Hong Kong. He was a successful businessman in Hong Kong. However, before this, he was involved in Hung Cheong Import & Export Ltd, which was the HK agent for YKK Zippers, the world's largest manufacturer of zips and zippers. His sons, Walter, Thomas and Raymond, assumed control when he died in 1990. That's why he is placed second in this list of business tycoon of Asia.
Dhanin Chearavanont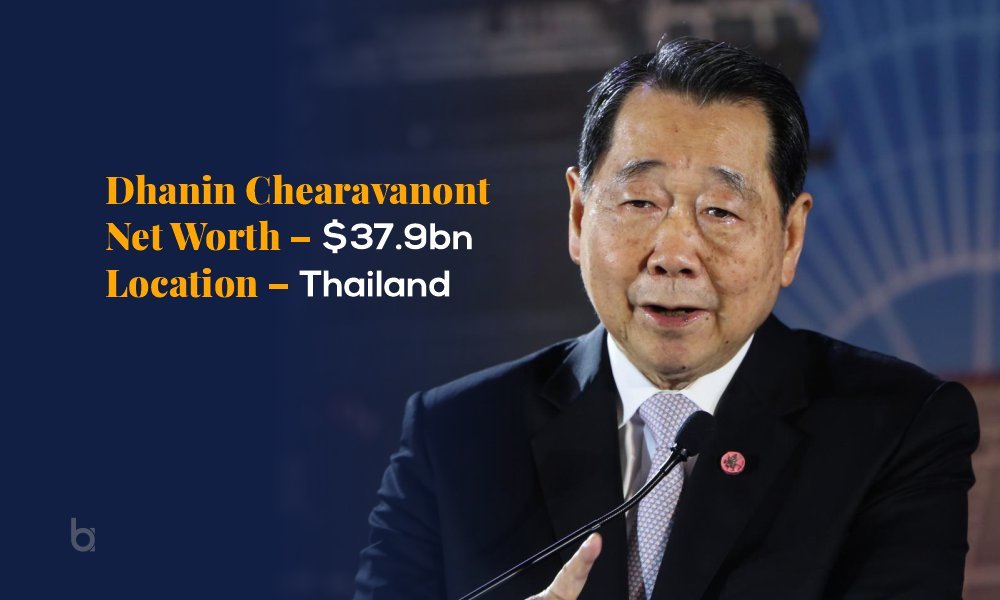 Chia Ek Chor fled his typhoon-ravaged village in southern China and began a new life in Thailand in 1921 with his brother selling vegetable seeds. Their business diversified geographically across Asia, and vertically via a number of technology ventures and contract farming initiatives. Now, he is continuing his father's legacy, Charoen Pokphand (CP) Group. He is the Senior Chairman of CP Group as well as head of the Chearavanont family. Moreover, he is one of the top businessmen, based in Bangkok.
Hartono
Robert Budi Hartono is a Chinese Indonesian tobacco billionaire. He owns and runs the privately held Djarum, the world's third-largest maker of clove cigarettes. After his father's death, he diversified by investing in Bank Central Asia. That stake now makes up most of the family's fortune.
Lee Byung-Chul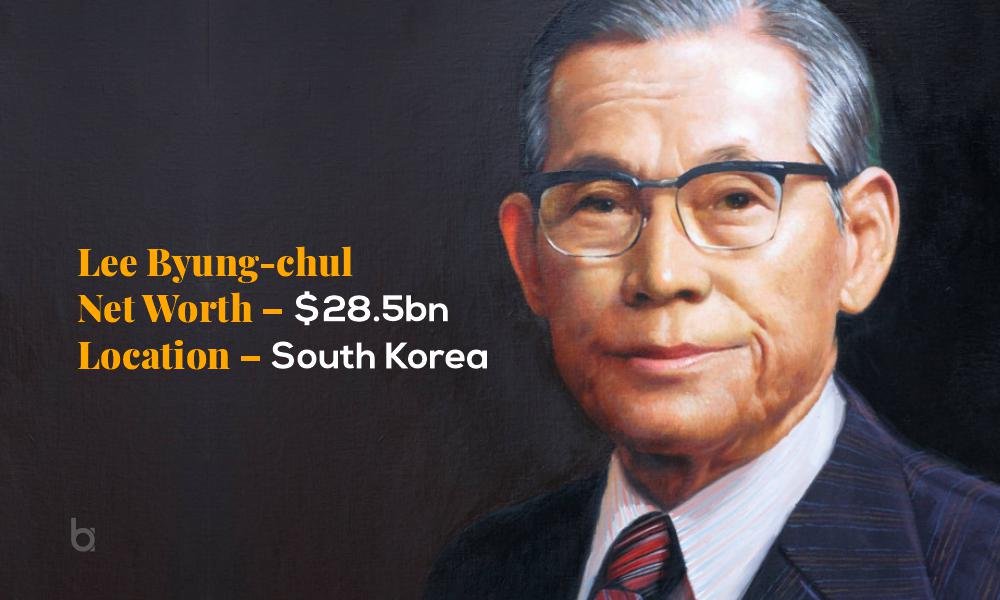 Lee Byung-Chul started Samsung as a trading company exporting fruit, vegetables, and fish in 1938. In 1969, he got into the electronics business by setting up Samsung Electronics, which has become the world's largest maker of memory chips and smartphones. His 3rd son Lee Kun-hee took over the company after his death in 1987. He was incapacitated by a heart attack in 2014 and now, his son Jay Y. Lee led Samsung.
Yoovidhya
Chaleo Yoovidhya was a Thai successful businessman and investor. He created the energy drink Krathing (or Krating) Daeng ("Red Gaur"), which was distributed in the West under the trademarked name Red Bull. In the 1960s, he founded TC Pharmaceuticals and then developed his own berry-flavored energy drink, which featured such ingredients as caffeine, glucuronolactone (a carbohydrate), and taurine (an amino acid).
Mistry
Pallonji Mistry's grandfather started a construction business with an Englishman in 1865. Now, Shapoorji Pallonji Group operates in various business areas, including engineering and construction. He is the Chairman of the Shapoorji Pallonji Group through which he owns Shapoorji Pallonji Construction Limited, Forbes Textiles, and Eureka Forbes Limited.
Henry Sy
Henry Sy was a Chinese Filipino business magnate and philanthropist known for his involvement in the Philippines' retail industry. At age 12, he moved to the Philippines and helped his father sell rice, sardines, and soap before he opened the first shoe store in 1958. Over the decades, he grew ShoeMart into SM Investments, one of the Philippines' biggest conglomerates, including 77 SM malls in the Philippines and China, 62 department stores, 56 supermarkets, and more than 200 grocery stores.
Chirathivat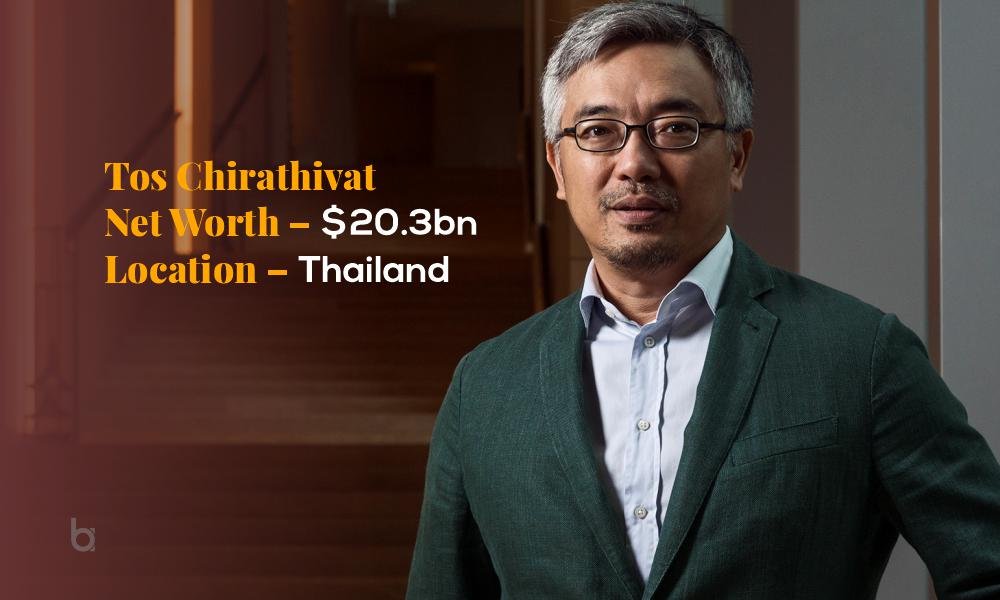 Tos Chirathivat is the CEO of the Central Group and head of one of Thailand's leading family business groups. Central Group is now one of Thailand's largest private commercial conglomerates, with more than 50 subsidiaries. Prior to joining Central Group as chief executive, Tos Chirathivat served under several executive director roles at Big C Super Center, Robinson department store, and B2S Company Ltd.
Kadoorie
Elly Kadoorie and his older brother Ellis arrived in Hong Kong in the 1880s to work for the Sassoons, a prominent family of the Jewish diaspora in Baghdad. The brothers later set up a brokerage and acquired stakes in facilities such as banking, real estate, and power generation. Michael, Elly's grandson, now chairs both businesses.
Also Read: 10 Aspiring Startups Stories and Their Entrepreneurs