Inventory management is one of the most important business processes – particularly during the operation of a manufacturing or a production company – as it relates to purchases, sales, and logistic activities. The main principle of inventory management is to hold costs and it also maintains a balance between purchase cost and carrying cost. Inventory management plays a predominant role, particularly in the logistics industry as it supports organizations execute their activities within the environment. Inventory management in logistics also helps organizations adopt and maintain the stability of the inventory.
Furthermore, logistics companies today invest in high-end advanced technology to keep increasing the speed of production and information. Thus, there is a high demand for streamlined automated processes that manage the proper flow of information and can make data reflection fast and easy. Inventory management in logistics is one process that caters to this increasing demand by providing a more efficient streaming of insights in the supply chain. It also has the ability to integrate with the already existing systems in the organization.
Categories of Inventory Management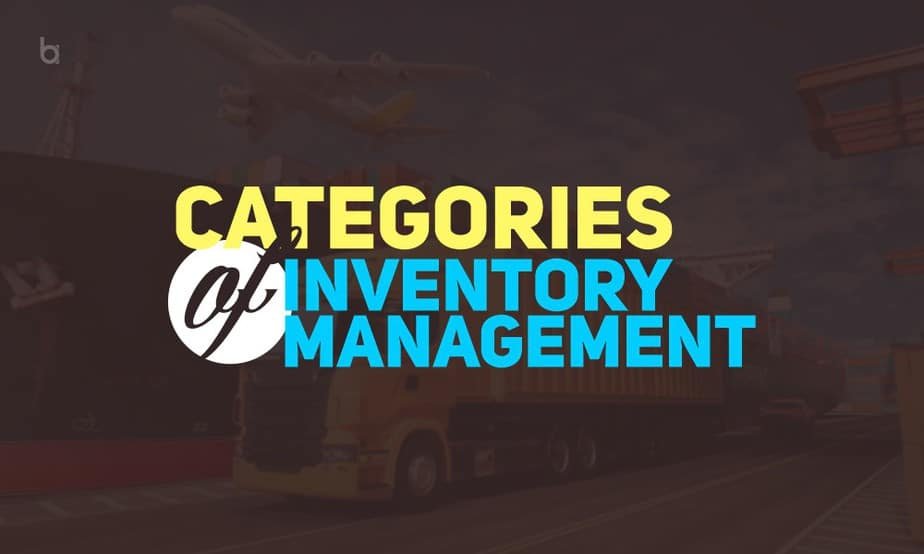 The basic fundamental of inventory management is to hold costs; however, it also makes companies control the investment amount to maintain a balance between purchase cost and carrying cost by procuring products in the optimum quantity. There are primarily four categories of inventory management including,
Raw Materials:Several manufacturers use distribution centers to store raw materials for their production lines. Thus, they need to distinguish between items meant for customers and the materials allocated for business use. Implementing inventory management for your company allows manufacturing teams and warehouse workers to communicate inventory activities in a central source. The inventory control software can distinguish between unused materials and stored goods.
Unfinished Products:Once raw materials move to manufacture, they may return to the warehouse before they are ready to sell. Workers may get confused between these unfinished products and the merchandise ready for delivery. Thus, employees need to use automated data collection devices to update the status of each piece of inventory, thereby needing inventory management.
In-Transit Inventory:
It is described as products that the company owns but does not have in its possession as they are in a transportation vehicle. Managers account for this inventory with a data collection system. They can also use inventory reports coming in from real-time automated data collection practices to communicate with vendors.
Cycle Inventory:The inventory that moves quickly through the supply chain is called the cycle stock. These products arrive from a supplier or manufacturing process and are immediately pushed out to the customers. Warehouse workers thus need flexible and quick movements to keep up with the speed of cycle movements which is possible with proper inventory management.
Three Core Steps of Inventory Management in Logistics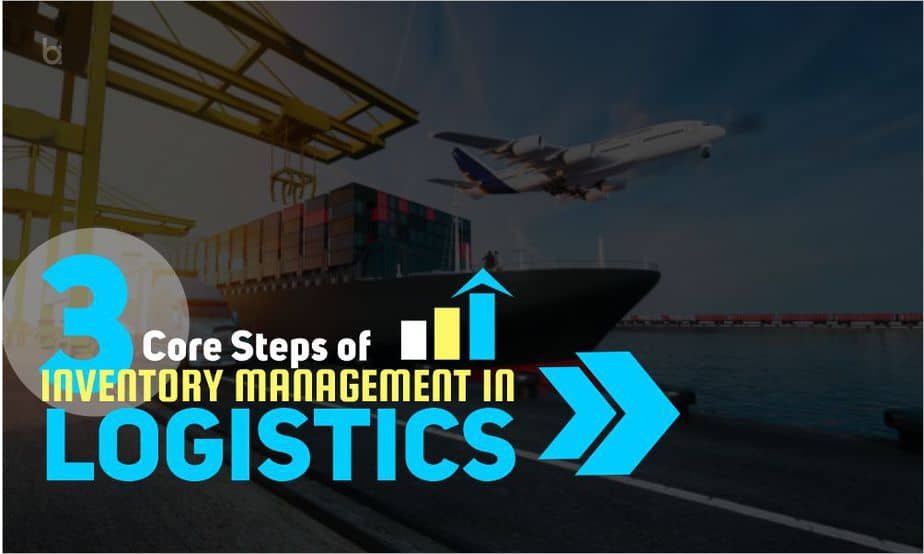 The outlook of the procedures and workflows that are included with inventory and stock management can be optimized by a proper strategic plan. Involved as part of the supply chain, inventory management in logistics includes several aspects such as control and supervision of purchases from customers, maintenance of stock storage, command on the product sale, and order fulfillment. There are three core steps involved in the inventory management in logistics including,
Purchasing Inventory:Consumable raw materials have to be purchased from a source vendor and delivered to the warehouse for operational acquisition.
Stock Storage of Inventory:Inventory is kept in the stock till the time it is needed for production. The raw material is transferred to the production site and when finished goods are produced, they are returned to the warehouse till they are shipped.
Profits from Inventory:The amount of finished goods that are ready for sale is controlled and crosschecked for order fulfillment before they are shipped to the customers.
Benefits of Inventory Management in Logistics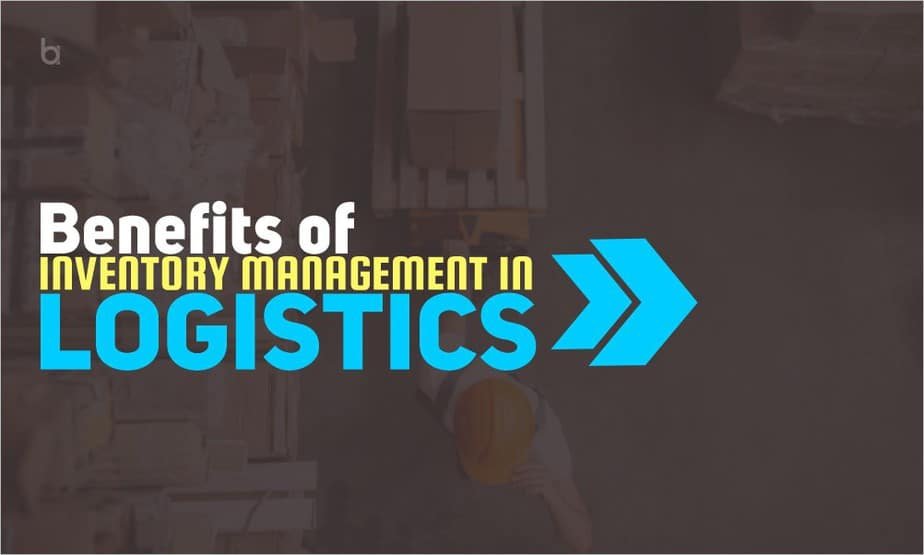 Strategic planning is always involved to optimize all the on-going processes in a logistic company such as monitoring and managing inventory in real-time for their condition and availability status. However, inventory management in logistics also provides numerous advantages such as,
Enhanced Inventory Planning:
It often becomes difficult to measure the exact status of the products for their requirement if there is no clear approach to manage and monitor inventory. This can be resolved by using better logistics inventory management – which makes it easy and convenient to know what items are already in stock and what is to order. There are fewer chances of overstocking any item through the automated approach of inventory management. If logistics inventory management is done in detail, it allows the warehouse authority to control the inventory in terms of both space and cost-effectiveness.
Systematized Warehouses:
Proper inventory management in logistics leads to a well-organized center. An organized warehouse gives better results for all upcoming strategies. The process involves all the cost-savings as well as the fulfillment of improved final products for businesses to utilize the warehouses and manage the inventory.
More Efficiency and Productivity:
By implementing a good inventory management system, less time, effort, and resources are utilized in inventory management investment at other sites too. This implants a great increase in productivity as well as the efficiency of the produced goods. Nowadays, many technologies are used to fulfill the tracking of inventory at different sites for their movement, operations, utilization, etc., and still, keep an accurate record for each item.
Increased Consumer Satisfaction:
All the aforementioned advantages of inventory management in logistics are indirectly linked with the customers as they are the ones who trust the company and can make it grow or fall in the market. If logistics companies deliver good quality products to the customer and satisfy them, they are most likely to be on a positive path of growth. If not, they are bound to experience a massive decline in their growth. Thus, to enhance productivity, companies need a proper management solution for logistics management to deliver a high-quality product and increase customer satisfaction.
The use of inventory management in logistics proposes a bright future for logistics companies and is expected to bring about a revolution in the logistics sector in the near future.
Also read,