Sandeep Maheshwari is more than just a motivational figure for the youth. He is an emotion for many who have faced failures in their lives and fought extreme adversities during struggling life journeys. Maheshwari has done an immensely important job of uplifting the spirits of people and igniting their souls through his words. These 15 unbeatable Sandeep Maheshwari quotes will work as a booster dose of inspiration and fill your life with positivity.
"Success always hugs you in private..! But failure always slaps you in the public..! That's Life."
"A wish changes nothing, a decision changes nothing, but a determination changes everything."
"The person who knows everything about why and what am I doing and how to do it then nobody can stop him."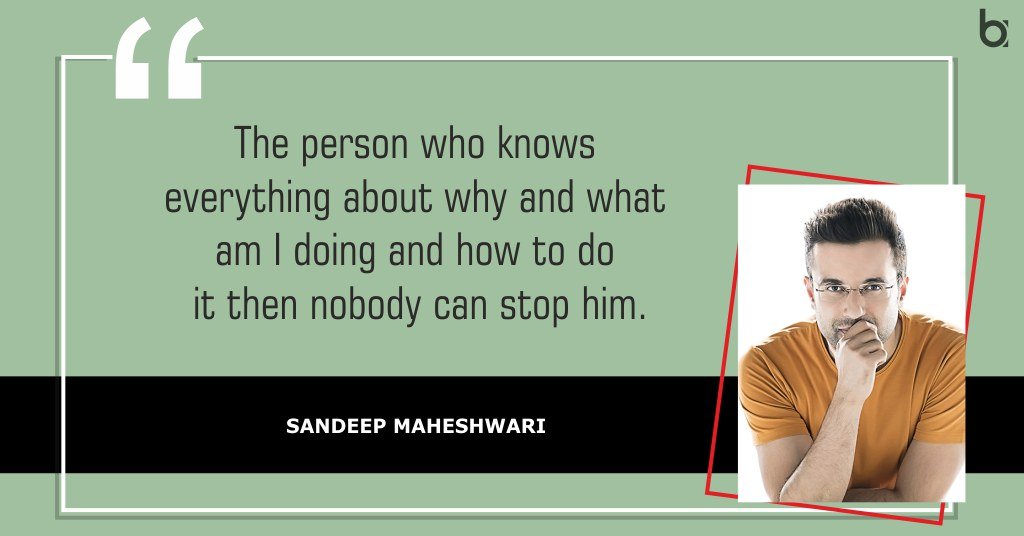 "Education is not just about gathering knowledge, but more so about Learning how to think."
"Meditation should not be torture. It must be fun! Start small, five to ten minutes a day is a great start."
"Whether you like it or not, whether you accept it or not, whether you believe it or not, your life is what you choose to be."
"A wish changes nothing, a decision changes nothing, but a determination changes everything."
"You have to be powerful, not because then you can beat others, but you have to be powerful for not to get beaten by others."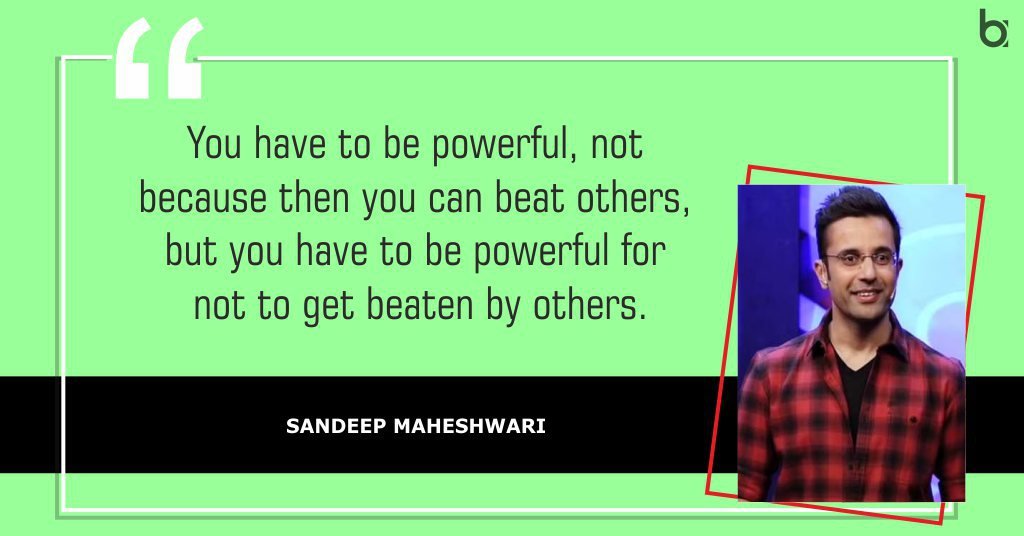 "Positive Thinking is not about expecting the best to happen. It's about accepting that whatever happens, happens for the best."
"If this has to be the last day of my life, but I am determined to do something, anything, on Completion of which even after knowing that I am going to die tomorrow, I can sleep peacefully tonight."
"The person, who has changed his habit, Will change tomorrow, and the person who could not change their habit with him tomorrow will be what is happening already and will happen."
"Love is not a temporary feeling or emotion. Emotion and feeling change, sometimes daily. But true unconditional love is everlasting."
First, you have to complete your own commitment. If you are not able to complete your own commitment then how can you complete those commitments that you have given to others.
"I am inspired by those who have the courage to do things that have never been done before; things that were believed to be impossible."
"Whenever you feel lonely… start enjoying the company of the most wonderful person on this earth… YOU."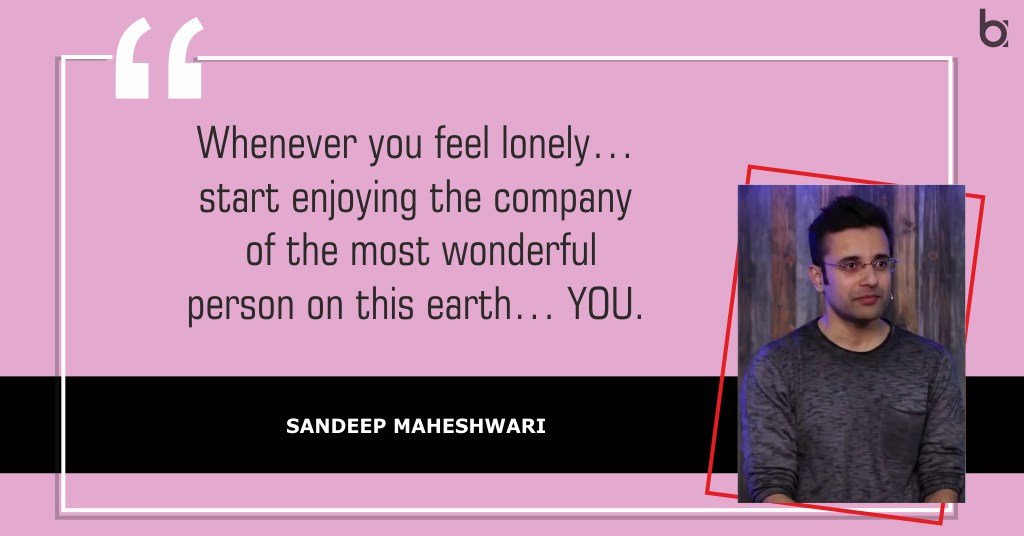 Sandeep Maheshwari, an Indian inspirational speaker and entrepreneur who has contributed deeply to the lives of students and youngsters, is actually bringing change through his speeches. His seminars and personal counseling sessions are popular over social media like YouTube. The above-mentioned 15 unbeatable Sandeep Maheshwari quotes will definitely fascinate you and you will feel confident fighting unfavorable situations. We hope that these uplifting quotes will help you to achieve further milestones in your life.
Also Read: 15 Insightful Ratan Tata Quotes To Sharpen Your Awareness