Independence Day is one of the best holidays, both for what we celebrate and how we celebrate it. Neat-dressed up, march in a parade, a salute to the pride, host a treat and have sweets. But take a minute or two to think about why we celebrate as well. Here are some of the best Independence Day quotes ever said about freedom—some rebellious, some encouraging, some poignant—to get you thinking.
Independence Day Quotes To Celebrate Freedom
1. Freedom is never dear at any price. It is the breath of life. What would a man not pay for living – Mahatama Gandhi.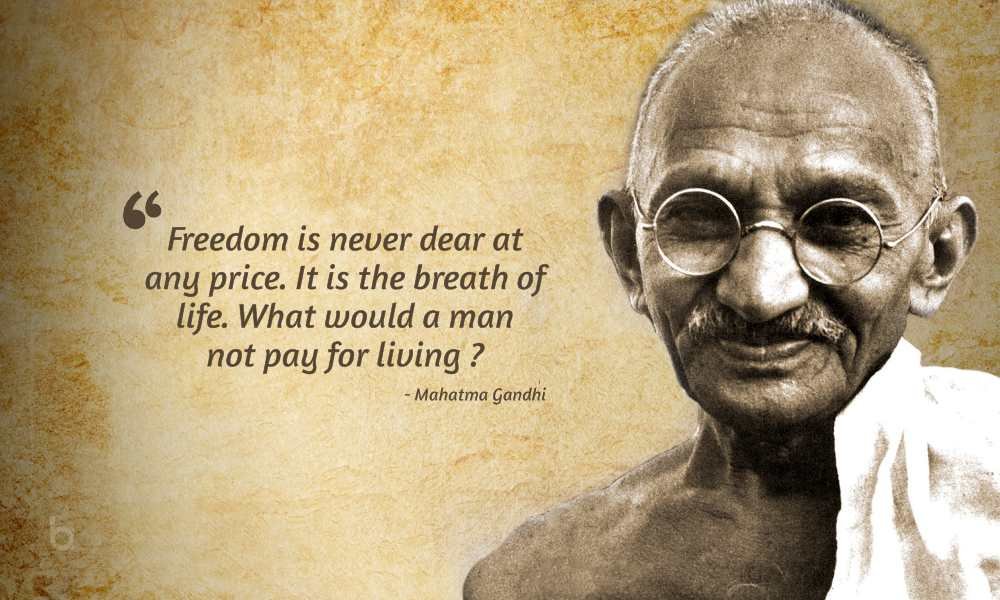 Freedom is the most essential thing in life and there is no cost for it that can be paid. A person can do anything to achieve his freedom.
2. Freedom is never voluntarily given by the oppressor; it must be demanded by the oppressed. – Martin Luther King Jr.
You must demand it, for it will not be given freely. Liberty most often comes to those who petition for it peacefully.
3. Let freedom reign. The sun never set on so glorious a human achievement. – Nelson Mandela
People have worked hard and lost their lives to achieve freedom from racial discrimination, and that's why it's glorious.
4. They who can give up essential liberty to obtain a little temporary safety deserve neither liberty nor safety. – Benjamin Franklin
Giving up liberty to get safety is really bad. It is so bad that we do not deserve to have either liberty or safety if we are willing to give liberty up. This means that liberty is the most important thing.
5. The preservation of freedom is not the task of soldiers alone. The whole nation has to be strong. – Lal Bahadur Shastri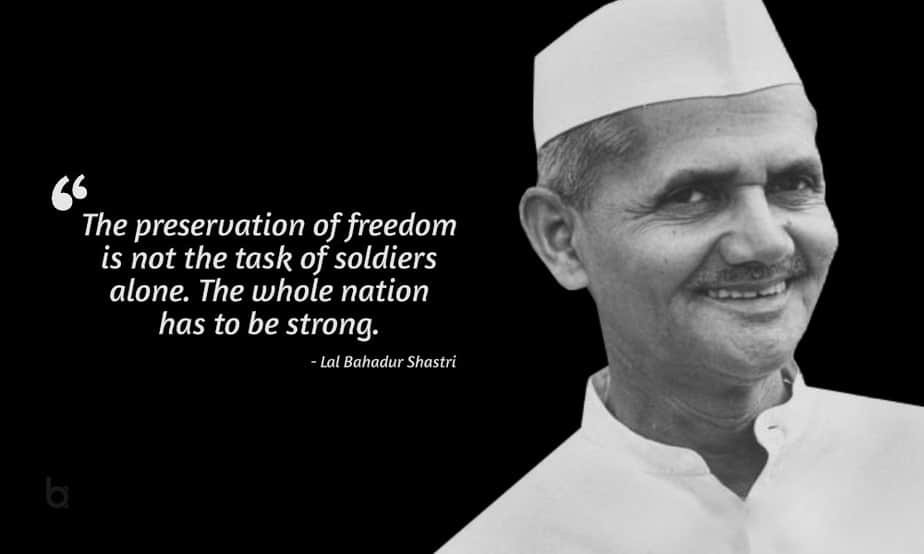 We feel soldiers should protect our nation. What are we going to do about protecting our nation? It is not just the soldiers' duty? We have to build a powerful nation and protect it.
6. You can't separate peace from freedom because no one can be at peace unless he has his freedom. – Malcolm X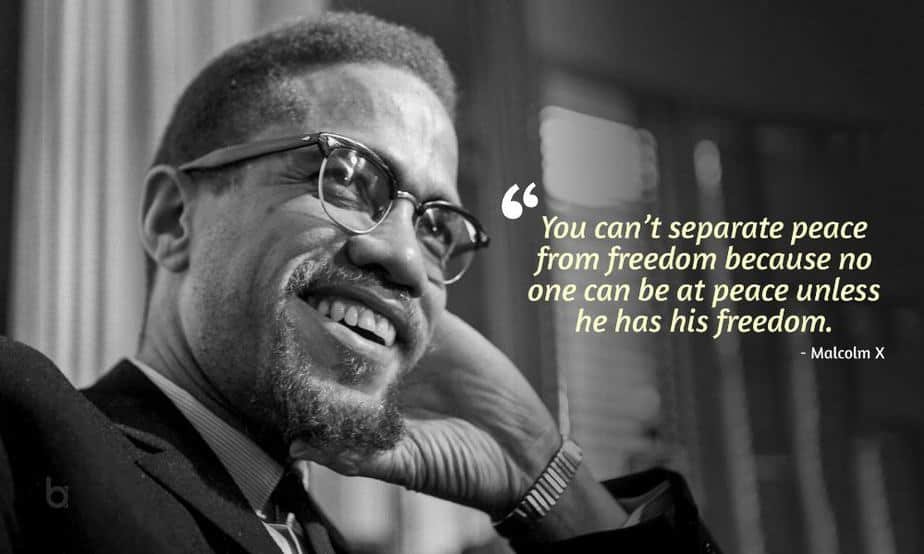 If you're free, you always have a choice, and you take responsibility for the choices you make. If you're responsible, you no longer get to play the victim and step up to the courageous, confusing, creative place where you do great work.
7. Freedom lies in being bold. – Robert Frost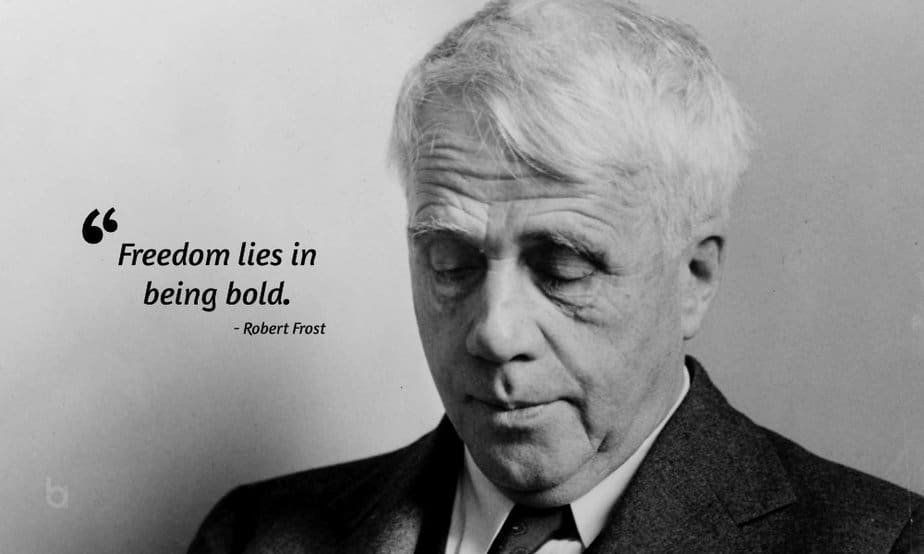 When one is free, one has the choice of being bold. By being bold, one may maintain their freedom despite the attempts of others to apply restrictions. Thus, each of the two support and reinforce the other.
8. Freedom is the sure possession of those alone who have the courage to defend it. – Pericles
There is the freedom you are alone and there is freedom when you're next to someone else. Blessed are those who have the courage to defend and pass it.
9. The only way to deal with an unfree world is to become so absolutely free that your very existence is an act of rebellion. – Albert Camus
Focus on achieving freedom in order to even taste it. It is not a passive state, but an endless striving toward something beyond servitude to some master.
10. Those who deny freedom to others deserve it not for themselves. – Abraham Lincoln
If you prevent someone from having freedom, then you shouldn't have freedom either.
11. So long as you do not achieve social liberty, whatever freedom is provided by the law is of no avail to you. – Bhimrao Ramji Ambedkar
The untouchables are in need of social liberty, more than that which is guaranteed by law.
12. We gain freedom when we have paid the full price. – Rabindranath Tagore
Freedom comes with a price. Sometimes at a heavy price. And then after for the maintenance so it would not become a problem in society.
13. Liberty means responsibility. That is why most men dread it. – George Bernard Shaw
Liberty is freedom, freedom to think for ourselves and live our lives in accordance with our own rational thought.
14. Freedom is nothing but a chance to be better. – Albert Camus
Freedom is not just the natural right of every human. It is the state of mind that enables people to create the greatest and the most inspiring things.
15. We want deeper sincerity of motive, a greater courage in speech, and earnestness in action. – Sarojini Naidu
People need to be firm in their motive, speak their hearts openly out without fear and love what he or she does, and concentrate on the work at hand.
Related: Remembering The Famous Women In History!
Thank you for reading our best-compiled Independence Day quotes. The power to live as one wishes is freedom. Freedom is something you have to fight for, but to get more readworthy content, you don't. Read our other interesting content on tech, education, business, and more.
You may be interested in reading: 16 Most Successful Women Entrepreneurs in India