For millions of businesses around the world, buying a commercial vehicle is a necessity. We are not talking about just the DHLs and FedEx' of the world. The growth of economies and digital amplification has resulted in the emergence of newer business models and operations.
A one-room start-up that offers E-commerce solutions needs a commercial vehicle in the same way a billion-dollar Amazon or Walmart does. However, when it comes to buying commercial vehicles, some businesses might prefer new ones, while some would prefer pre-owned ones.
This is the question or mostly the confusion that most businesses have in buying commercial vehicles. In this article, we are going to look at some major arguments both for and against new and pre-owned commercial vehicles.
Browse the used lorries for sale at Think One if you are a business that is looking to buy commercial vehicles. 
Pre-Owned Commercial Vehicles: Why your business should consider one?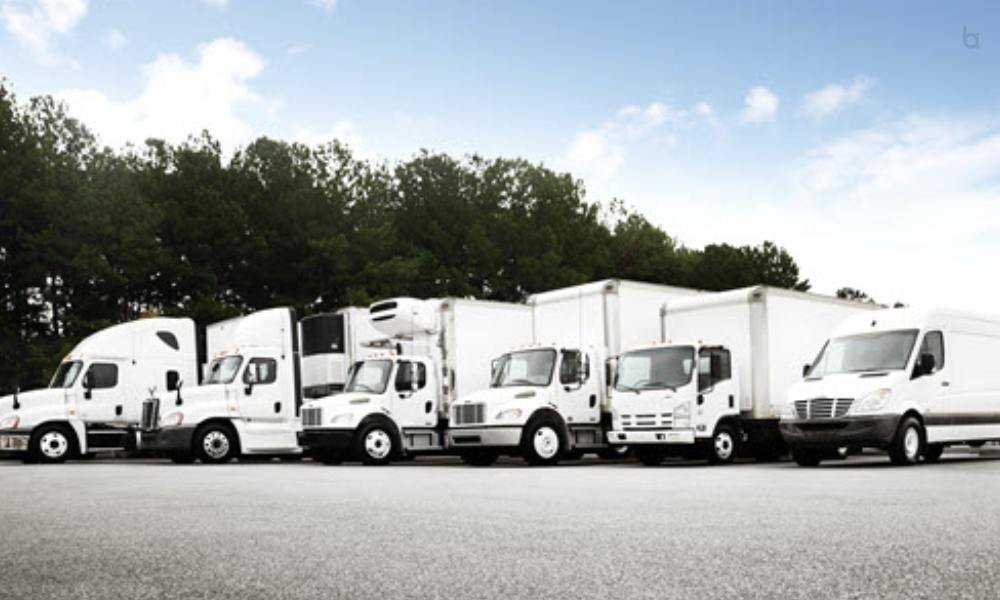 Businesses are not always at the same level. In other words, there are businesses that might just be just starting out. For millions of businesses, investing too much money in buying commercial vehicles is not the most feasible utilization of the resources.
They would much rather spend the same on product/service development, hiring more professionals, or even marketing. For such companies, buying pre-owned commercial vehicles is a better option.
According to experts, the following are some of the major benefits of purchasing pre-owned commercial vehicles-
Pre-owned vehicles are much more affordable for businesses. They are more than capable of getting the job done without the business having to break the bank or offset its finances the wrong way.
In terms of depreciation, pre-owned commercial vehicles hold better value than their newer counterparts. This protects companies that take overall valuations of all their assets seriously.
In terms of servicing requirements or repairs, businesses need not worry or get tensed. When newer vehicles break down, the headache is much worse, leading to financial losses and peace of mind.
Brand New Commercial Vehicles: Is this the better option over pre-owned?
There is no doubt that pre-owned commercial vehicles come with their fair share of problems. For starters, the increased miles on the odometer indicates that you just might have at best one or two years of life. On the contrary, a new commercial vehicle can last you for a much longer lifespan and allow you to plan your future accordingly.
Here are some of the main benefits of purchasing new commercial vehicles for your business-
New commercial vehicles will encounter lesser mechanical breakdowns. This will help improve efficiency in operations, improve customer experience and help improve turnaround times.
In terms of services, there are a number of free service packages that brands offer. This helps in at least bringing down the running costs for the vehicles during the initial one or two years of the ownership period.
New commercial vehicles give better mileage on a gallon of fuel. When you calculate this over the long run, you see that you are saving a lot of money on fuel costs as compared to pre-owned commercial vehicles that are guzzlers.
Pre-Owned or New Commercial Vehicles: The Final Word
There is no one specific road that leads to success. A strategy that might work for one business, might not for the other one. The same goes as far as the choice between pre-owned and new commercial vehicles is concerned.
According to experts, it depends on at what stage your business is at. If we are talking about the present scenario, businesses are looking to pursue expansion in the aftermath of the pandemic. However, they are planning conservative expansion plans.
For example, businesses want to increase their commercial delivery fleet. However, they want to optimize the costs and find ways of expanding the delivery fleet. For them, pre-owned, properly vetted commercial vehicles would be the best option.
On the other hand, a business that is cash-rich and wants to invest in the future would want an all-new delivery fleet. If it has the cash to burn, then the business owners would want to invest in new vehicles.
At the end of the day, it depends on what the business feels would best suit its requirements.
The Bottom Line
In this article, we have looked at some of the major arguments around buying pre-owned and new commercial vehicles. If you would like us to discuss anything else related to either of the two or go into greater details regarding their insurance companies, financing options or even list down dealerships, let us know in the comments section below.
Also Read: Why eCommerce Companies are shifting towards EVs?