The era of laptops began very early but situations like work from home, online classes, and the rise of gamers have pushed the usage of the laptop. The majority of students and office goers are strict with their budgets which restrict them to buy the high end laptop. Though, there are several laptops which tick all the right boxes to find the best Laptops under 30000. This blog will help you in finding your kind of laptop within the budget.
Below we have listed the 10 best laptops under 30000: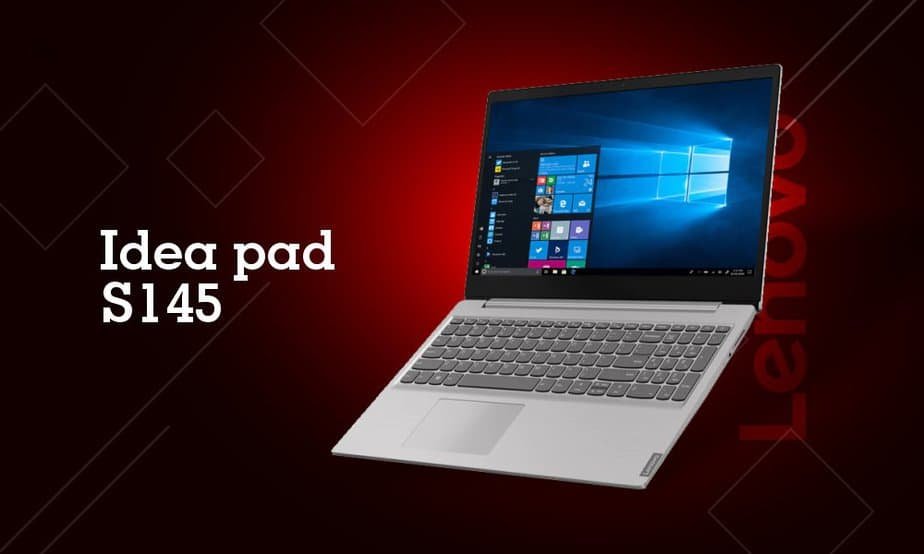 Price: Rs. 29,990
Lenovo Idea pad S145 packs the latest specifications and comes in a light-weight body. It has a 15.6-inch FHD display and packs a 2.1 GHz Intel core i3 processor. It comes with 8GB RAM and 1TB HDD. These specs make the laptop-compatible to handle office works, low-end games, video editing, and web browsing. The only downside is that it comes with DOS, so you need to get Windows separately.
RAM is the primary reason to keep this laptop at the top of the list of best laptops under 30000. Even if it comes with DOS, hardware specs are impressive. You can also replace the HDD with SSD to boost performance. If you were also looking for a laptop for gaming under 30,000 you should buy Lenovo Idea pad S145.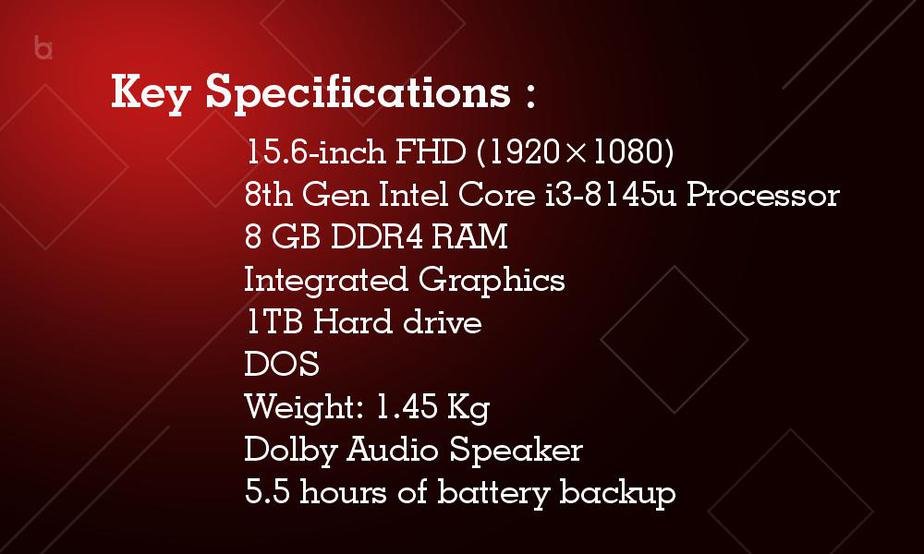 Pros:
It comes with a warranty offer for one year

The robust performance gives a superb boost

It has a brilliant soundtrack

It is durable and safe
Cons:
No optical-drive

Price: Rs. 29,990
Dell Vostro 3478 offers the best specifications at this price. The laptop comes with an 8th generation Intel Core i3-8130U processor clocked at 2.2 GHz with Intel HD graphics. Vostro 3478 is powerful enough to offer a smooth web browsing experience. It can run most of the software and also several low-end games.
Vostro 3478 is backed with a fingerprint sensor for the biometric unlock option. It packs 40 Watt-Hours battery that offers up to 4 hours of battery backup. The laptop comes with an inbuilt Ubuntu OS.
Pros:
Lots of Storage Capacity

1 TB

Fast Hard Drive

7200 rpm

Lots of RAM

4 GB
Cons:
Fewer Processing Cores

2 Cores

No Anti-Glare Screen

No VGA Port

Fewer USB Ports

2 Ports
Price: Rs. 28,490
Acer Aspire 3 is a laptop with an 8th generation Intel Core i3 processor and Windows 10 home. As compared to the previous version, Acer Aspire 3 stands better in terms of performance. It can run most of the software and low-end games without any lags or other errors. The laptop comes with Windows, saving you to hassle of a separate license.

Pros:
Thin, light design

Slender bezels

Hinge with lifting action works well.

Plenty of ports

Comfy keyboard

Fingerprint scanner
Cons:
Poor webcam quality

Awkward touchpad
Price: Rs. 29,490
Are you a college student looking for a budget-friendly laptop for use? Look no further Lenovo Ideapad 330 is the choice for you. A 15.6-inch Full HD Anti-Glare display and runs on Windows 10 and packs a 7th Gen Intel Core i3-7130U processor with Intel Integrated Graphics. Ideapad 330 also has a 180-degree hinge. It comes with Windows 10 Home, Microsoft Office Home & Student 2016 pre- installed. These key specs make it one of the best laptops under 30000 for students.

Pros:
Presentable finish

The display folds out up to 180 degrees
Cons:
Disappointing performance

Washed out colors on the display

Too few USB ports, all on one side
Price: Rs. 27,940
ASUS X507 is a 15.6- inch display with full HD resolution for a good video experience, making this a must-have for binge-watchers. The laptop packs a 7th Gen Intel Core i3 processor with 4GB DDR4 RAM. ASUS X507 can also handle most of the software and is good for web browsing, coding, and movies. The variant offers 1 TB of storage, so you can keep a lot of data or movies or series stored. This laptop sports speaker is powered by ASUS Sonic Master for good sound enhancing your experience.

Pros:
Very affordable

Decent battery life

Service lid for RAM upgrades
Cons:
Heats up quite rapidly during heavy load

TN panel has naturally poor viewing angles (Innolux N156HGA-EA3 (CMN15F5))

Poor contrast ratio and only 53% of sRGB color coverage (Innolux N156HGA-EA3 (CMN15F5))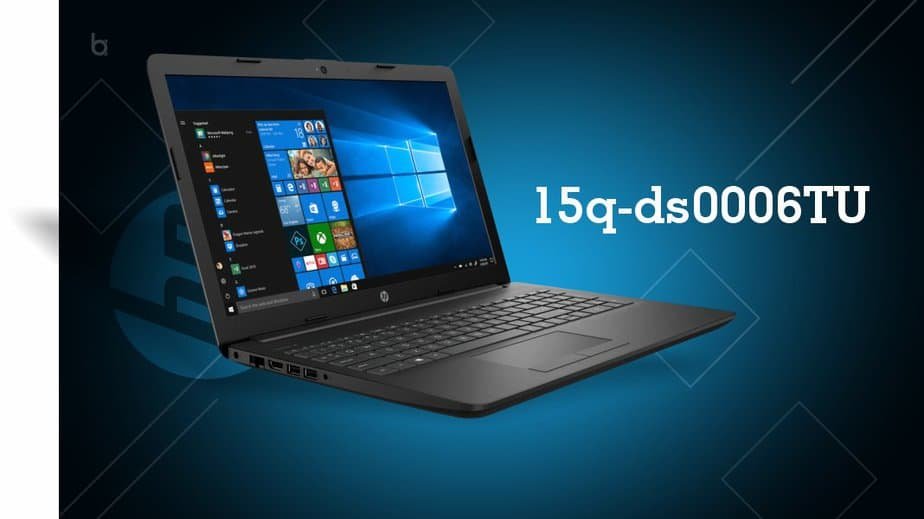 Price: Rs. 28,999
If you are an HP fan then this HP 15q-ds0006TU should be on your list. The laptop has a 15.6-inch FHD display, 7th Generation Intel Core i3 Processor, 4 GB DDR4 RAM, 1 TB HDD, Intel HD graphics, and Windows 10. Also, this is the lightest laptop on the list. So if you don't like heavy weight lifting here is a lightweight and pocket-friendly option for you. If you are a frequent traveler, you should go with this one. The laptop performs well and you can even enjoy lots of entry-level PC games.

Pros:
It has an advanced Processor

The Laptop comes with Windows 10 as the operating system

It has sufficient Storage Capacity
Cons:
This Laptop Computer is not available all the time

It is slightly overpriced
Price: Rs. 29,498
Dell Inspiron 3567 is relatively heavy compared to others on this list. It features a 15.6-inch HD Display and runs on Windows 10. The laptop has 4GB of RAM and 1 TB HDD. If we ignore the weight of the laptop the Dell Inspiron series will not disappoint you. The performance is still top-notch making it the best laptop under 30,000.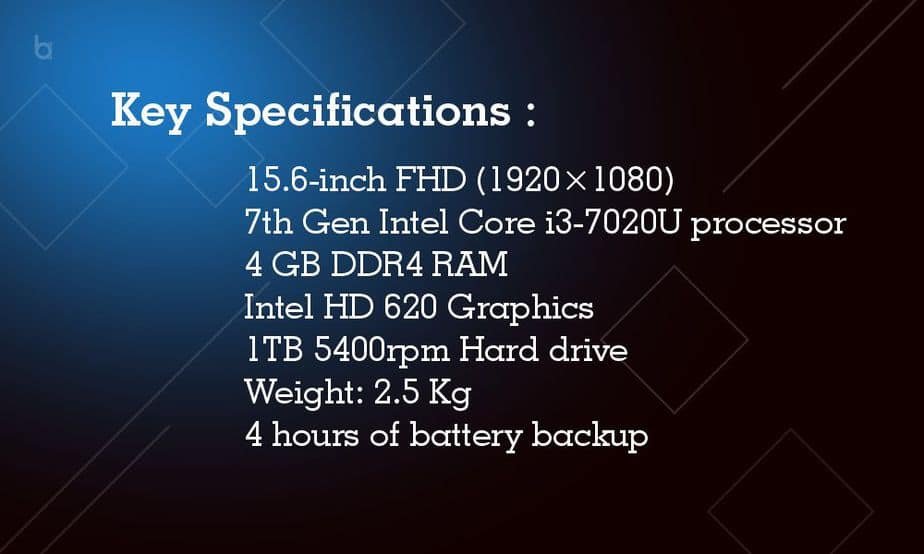 Pros:
Justifiable price with the specs mentioned

Very good for education purposes

Better battery life
Cons:
Overheating issues even when using applications like windows media player, Chrome, Eclipse, etc.

And graphics are far behind NVidia GeForce graphics in terms of performance.

Could've been better with a backlit keyboard

Can't play heavy games due to poor GPU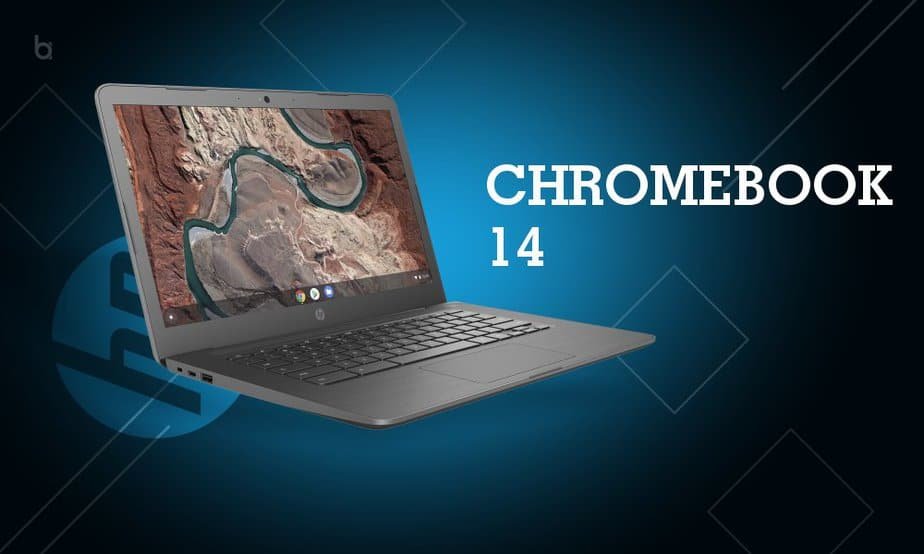 Price: Rs.21,494
Another from the HP family has made the list of best laptops under 30000. Though it runs Chrome OS instead of Windows, the HP Chromebook 14 is an ideal choice for anyone looking to browse on the web, check email, and watch videos occasionally. What's more, the Chromebook 14 sports a solid build for a laptop of its price. Have a glance over the key specs.

Pros:
Snappy performance

Decent speakers

Cool color options
Cons:
Poor keyboard layout

Antiquated trackpad
Price: Rs.28, 297
The HP Notebook 14q is close to the 30,000-rupee mark but seems worth it. The laptop features a 6th-gen Intel Core i3 CPU, 4GB of RAM, a 1TB hard drive. It comes with Windows 10 pre-installed and is lightweight. The only drawback is HP has left out the default backlit keyboard from this variant. Regardless, it is a worthy buy.
Pros:
4 GB RAM
Cons:
Fingerprint stamp on the keyboard

No backlit keyboard
Price: Rs. 28,990
ASUS Vivo Book is an excellent choice for a workaholic. The ASUS X409 offers a 14-inch LED-backlit Full HD panel which cancels out the unwanted reflections and distractions. The chiclet keyboard is best for the working environment. Furthermore, it also has a dual-storage area capacity with up to 128 GB expandable options. Not just high storage but also offers Audio-tuning of ASUS Sonic master give the best acoustic actions. This variant is lightweight and backed with supersonic performance making it the best buy on the list of best laptops under 30000.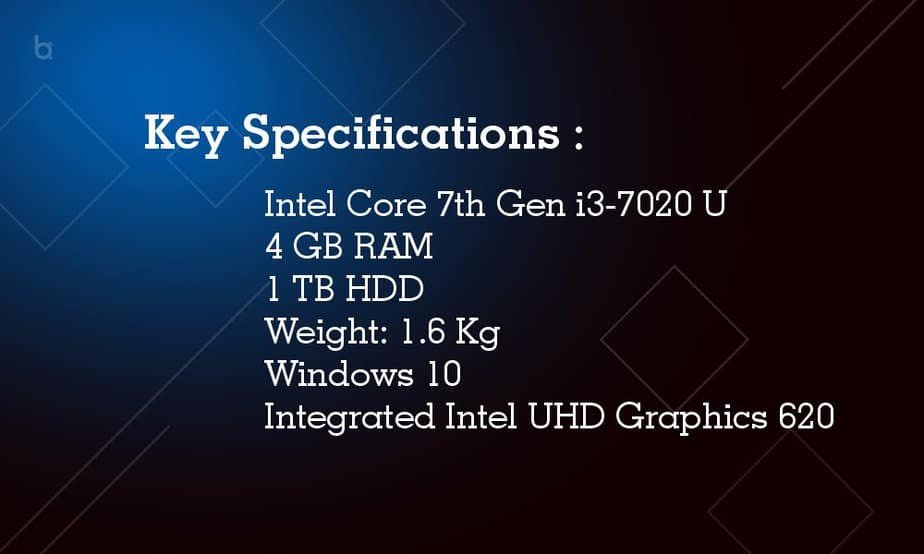 Pros:
Fingerprint sensor reading login system

Fast charge technology

HDMI and SD card ports

The lifespan is 3x of a standard lithium battery
Cons:
Basic Windows OS

No VGA Port
This list will surely help you find your kind of laptop. We have segregated the laptops in terms of weight, performance, and also graphics. For your more understanding, we have also took efforts to list down the pros and cons of each laptop.
Also Read : 10 Best Flip Phones To Buy In 2020